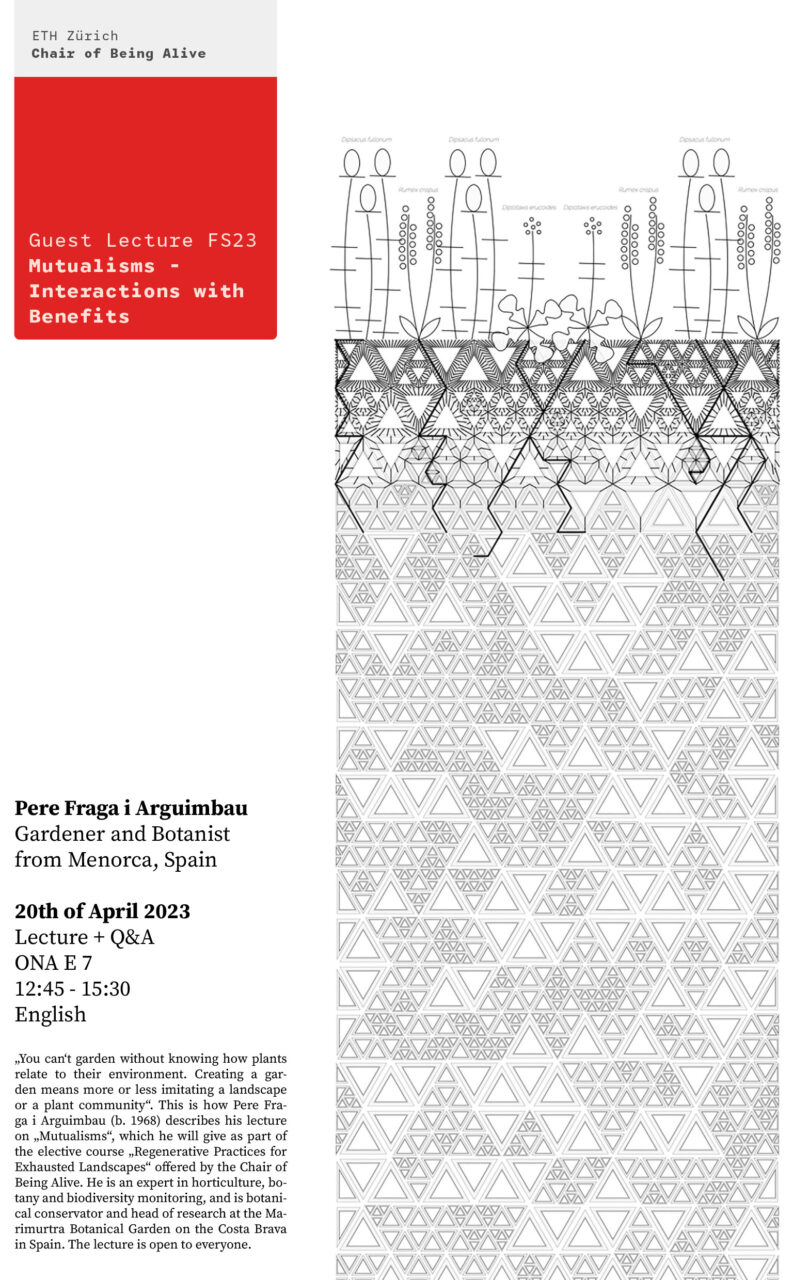 Guest Lecture + Q & A, 20 April, 12:45 – 15:30 | ETH Zürich, Oerlikon, Neunbrunnenstr. 50, ONA E7.
Pere Fraga i Arguimbau: Gardener and Botanist from Menorca, Spain.
«You can't garden without knowing how plants relate to their environment. Making a garden is, to a greater or lesser degree, imitating a landscape or a plant community.»
This is how Pere Fraga i Arguimbau describes his talk that he will give as part of the elective course «Regenerative Practices for Exhausted Landscapes ». He is an expert in gardening, botany, and biodiversity monitoring and is botanical conservator and head of research at the Marimurtra Botanical Garden at the Costa Brava in Spain.
Organization
Institute for Landscape and Urban Studies
Chair of Being Alive, Prof. Teresa Galí-Izard
Further information
Contact: Stefan Breit