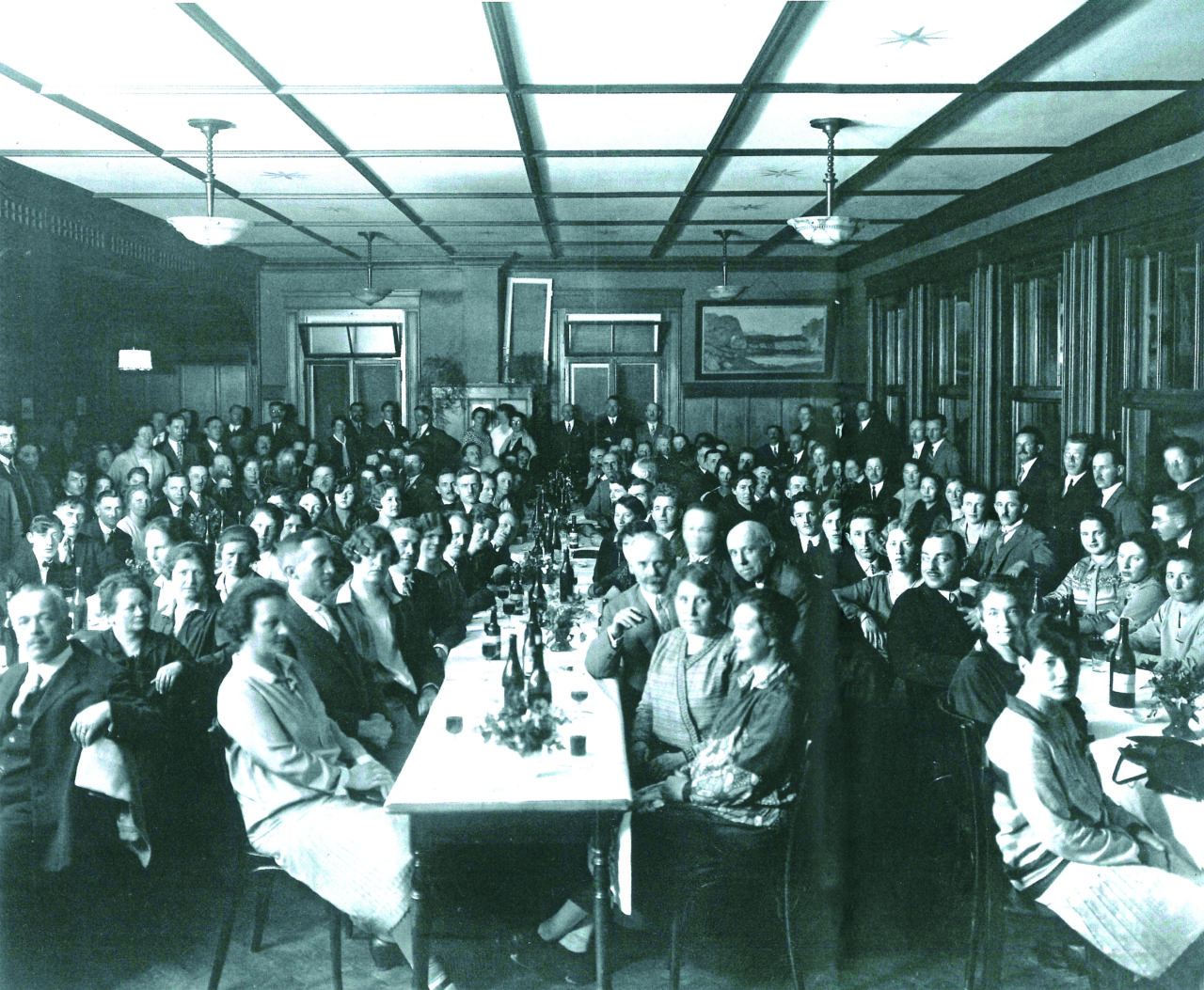 The future of affordable and adequate housing is one of the most urgent global challenges. UN-Habitat estimates that from 2016 until the year 2030 close to 3 billion people will have to find new shelter, which would mean to complete approximately 4000 housing units per hour. When looking for ways how to achieve such numbers in an inclusive manner, cooperative organizations and cooperative housing could offer an array of tailor-made, affordable solutions. 
Half of the World Uses Cooperative Products
Although in many parts of the world (as in Switzerland), cooperatives have been a constant part of daily lives since the beginning of the 20th century, the cooperative principle has experienced a revival in recent years. The International Co-operative Alliance (ICA) estimates that, as of 2016, approximately 250 million people work and earn their income within a cooperative, and, according to the United Nations, approximately 3 billion people have been consuming products and services produced by cooperatives. Yet, while the sectors of agriculture, consumer products, banking, and insurance are the most dominant within the cooperative world, housing has played a rather marginal role.
Cooperatives as a Third Way
While most of the projected demand for housing will take place in so-called emerging and developing countries, housing production capacities mostly remain the hands of developed nations. Furthermore, directly adapted housing models deriving from developed countries and implemented by both private and state actors have often failed to deliver the needed housing stocks. Offering a 'third way' not only outside purely public and private sectors, but also beyond traditional 'North-South' relations, cooperatives could become crucial actors to provide affordable and adequate housing in the coming decades.
One Share One Vote
At its core, the cooperative model offers the legal framework to run and own an enterprise by and for its members. Through the basic principle of 'one share one vote', cooperatives are inherently democratic organizations where decisions are mainly driven by the needs of their members, and where profits are not individualized but reintroduced into the collectively owned cooperative. Thus, housing coops can provide two crucial aspects when dealing with affordable and adequate housing: First, they withdraw their units from the speculative real estate market, which means that construction and renting costs do not have to follow a profit motive (affordability). Second, their democratic setup allows decision-making processes that are more inclusive and closer to the particular needs of the coop members (adequacy).
Involve Research and Future Generations
In view of these themes and challenges, the chair of Prof. Marc Angélil has recently launched the research project Cooperative Production of Low-Cost Housing – Socio-Technological Innovation for the Provision of Housing for Low-Income Populations. Learning from – and critically reflecting on – cooperative housing models in the different geographical, cultural and economic contexts of Switzerland, Japan, Brazil, and Ethiopia, the investigation aims at identifying the key political, social and spatial aspects of successful housing cooperatives. Aligned with these activities, the research team will organize a panel at the upcoming conference of the International Co-operative Alliance in Kuala Lumpur, Malaysia (November 14-17) and invite young leaders from different continents involved in housing cooperatives to discuss their practices.
Sascha Delz holds a Doctor of Sciences and a Master degree in Architecture from ETH Zurich. He is currently a postdoc researcher at the Institute for Urban Design of ETH Zurich.