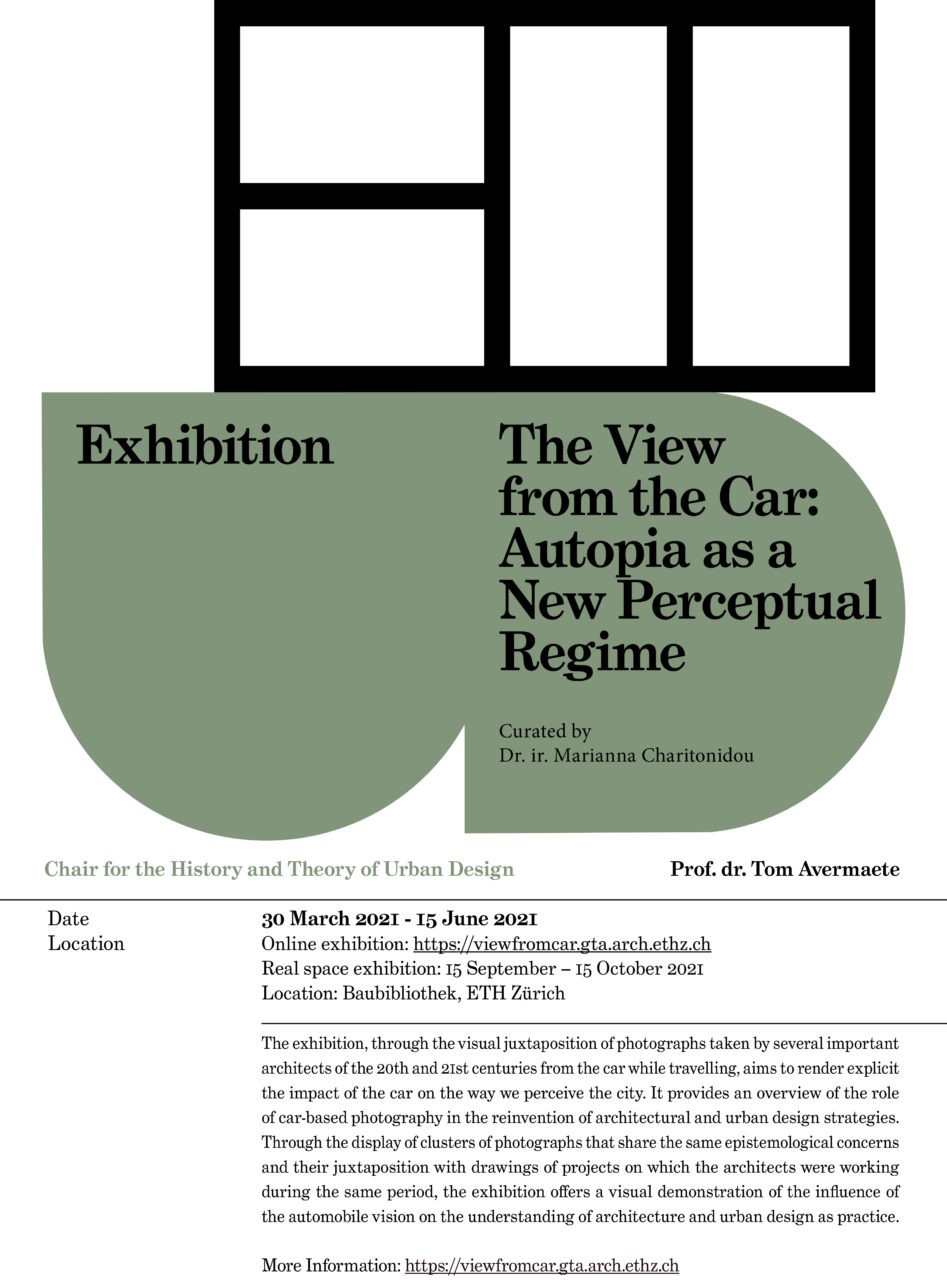 30 March 2021 – 15 June 2021 Online exhibition | 15 September – 15 October 2021 Real space exhibition at the Baubibliothek, ETH Zürich, Hönggerberg.
The exhibition, through the visual juxtaposition of photographs taken by several important architects of the 20th and 21st centuries from the car while travelling, aims to render explicit the impact of the car on the way we perceive the city.
It provides an overview of the role of car-based photography in the reinvention of architectural and urban design strategies. Through the display of clusters of photographs that share the same epistemological concerns and their juxtaposition with drawings of projects on which the architects were working during the same period, the exhibition offers a visual demonstration of the influence of the automobile vision on the understanding of architecture and urban design as practice.
Also read the article on ETH News in German or English.
Organization
Curated by Dr. ir. Marianna Charitonidou
Chair for the History and Theory of Urban Design, Prof. Dr. Tom Avermaete