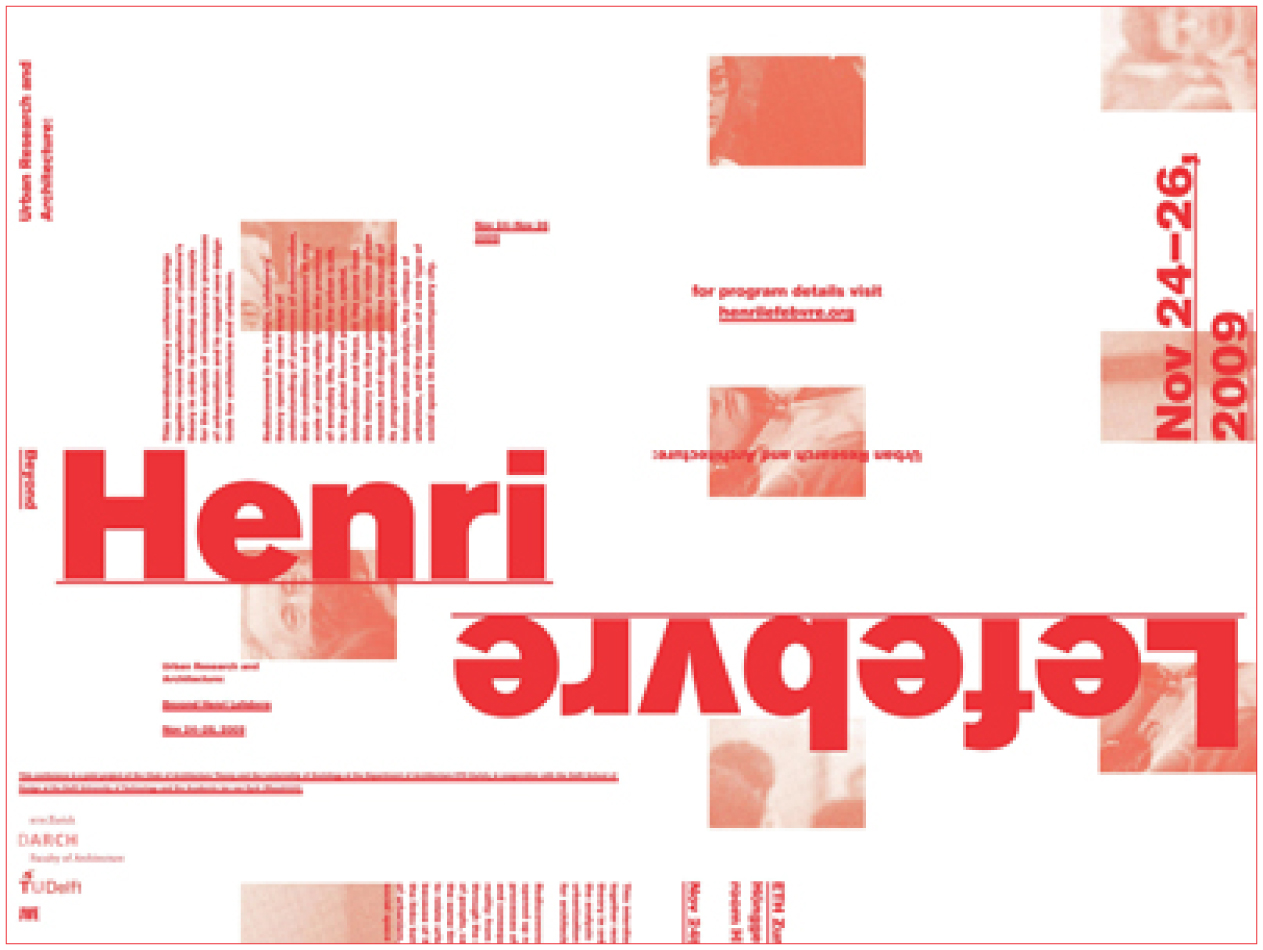 Die Gesellschaft produziert ihren Raum – der Raum ist ein gesellschaftliches Produkt, lautet eine der zentralen Thesen des französischen Soziologen, Intellektuellen und Philosophen Henri Lefebvre, welche er vor etwa 40 Jahren aufgestellt hat. Lefebvres Anliegen war es, zu zeigen, dass sich «Raum» nur aus der jeweiligen Gesellschaft heraus erschliessen und verstehen lässt, dass Raum ein soziales Produkt ist und zwar ein von Menschen geschaffenes.
Wiederentdeckt in den 1990er Jahren, eröffnete Lefebvres Theorie neue Wege zum Verständnis der aktuellen Urbanisierungsprozesse, vor allem hinsichtlich ihrer Bedingungen und Konsequenzen für jede Ebene der sozialen Wirklichkeit, angefangen bei den Praktiken des täglichen Lebens bis hin zu den globalen Bewegungen von Menschen, Kapital, Informationen und Ideen.
Die Konferenz Urban Research and Architecture: Beyond Henri Lefebvre vom 24. – 26. November entstand aus dem gemeinsamen Engagement der Professur für Architekturtheorie (Prof. Dr. Ákos Moravánszky, Dr. Lukasz Stanek) und der Dozentur für Soziologie (Prof. Dr. Christian Schmid) am Departement für Architektur der ETH Zürich, in Zusammenarbeit mit der Delft School of Design an der Delft University of Technology und der Jan van Eyck Academie (Maastricht) und bildete die Weiterführung des Symposiums Rethinking Theory, Space and Production: Henri Lefebvre, das an der TU Delft vor einem Jahr stattfand.
Ein zentrales Anliegen der Konferenz bestand in der Weiterentwicklung von Lefebvres Theorie über ihren historischen Kontext hinaus. Beyond Lefebvre bedeutete vor allem, zu diskutieren, welche Argumente seiner Arbeit sich für neue theoretische und empirische Ansätze zur Analyse der heutigen Urbanisierungsprozesse als produktiv erweisen und sich auf die Förderung innovativer Wege für Architektur und Städtebau anwenden lassen.
So wurde auf der Konferenz schnell deutlich, dass heutige Urbanisierungsprozesse ganz neue urbane Formen generieren, deren Beschreibung nicht nur nach neuen Begrifflichkeiten verlangen, sondern auch nach anwendbaren empirischen Ansätzen. Lefebvres zentrale Frage, auf welche Art und Weise Raum jeweils produziert wird, bietet einen wichtigen Ansatzpunkt zur Erforschung und Analyse dieser neuen Formen.