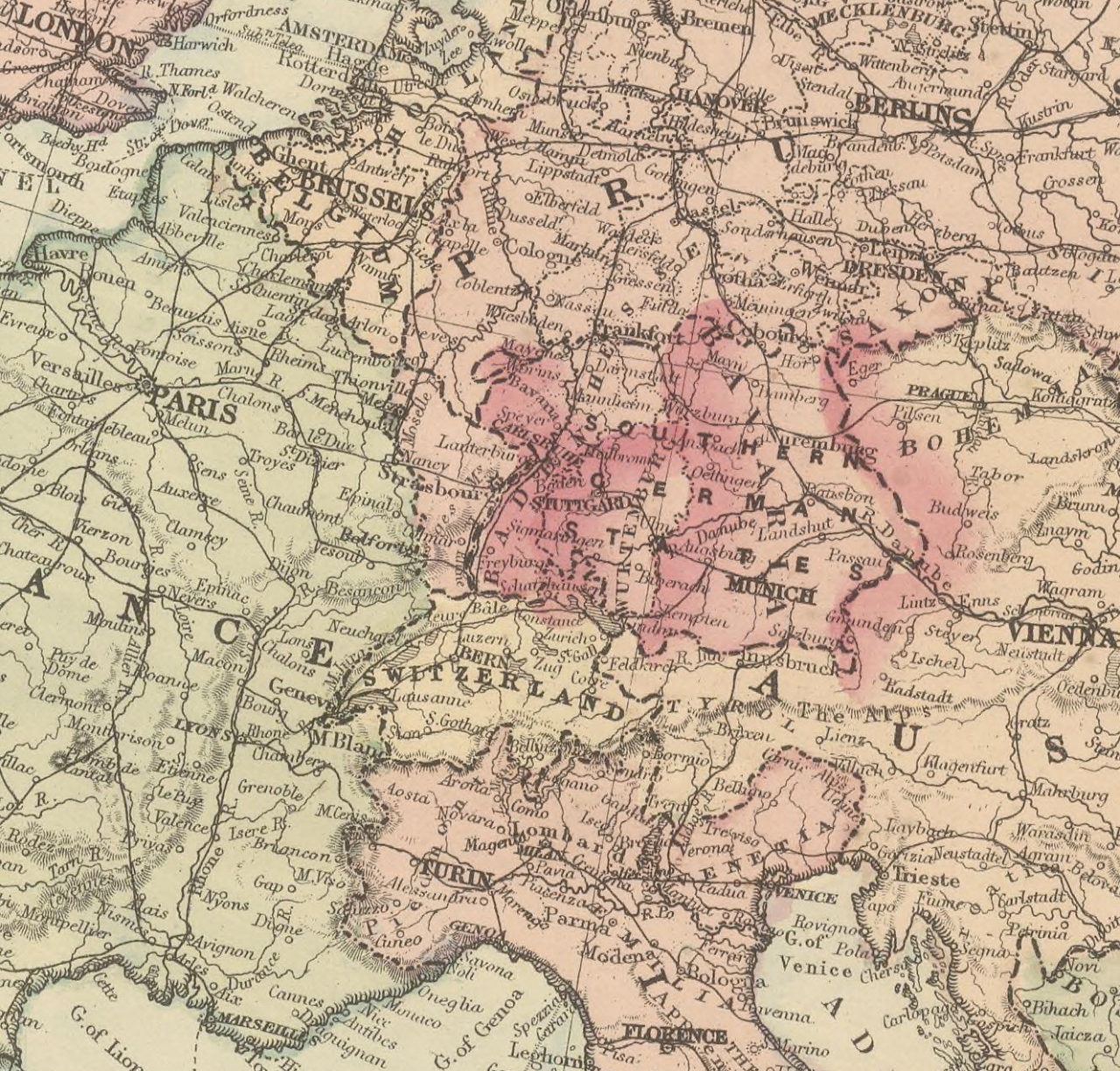 Was haben alte Verkehrskarten mit Boko Haram zu tun? Einiges – das zeigt das Forschungsprojekt Effect of Resource Endowments and Limited State Capacity on Political Conflict. Dabei ist der Gedanke zentral, wonach staatliche Präsenz und Machtausübung eng mit der Erreichbarkeit eines Territoriums und somit letzten Endes mit der Qualität des Transportsystems verbunden sind.
Um dieser These nachzugehen, werden eine Reihe historischer Verkehrssysteme rekonstruiert. Das erste Teilprojekt, dessen Grenzen zeitlich 1950 und räumlich den Globus einschliessen, legt den Schwerpunkt auf die eigentliche Konfliktforschung mittels räumlichen Daten. Das zweite Projekt, dessen Grenzen zeitlich bis circa 1500 und räumlich Westeuropa einschliessen, legt den Schwerpunkt auf die Erkundung der fundamentalen räumlichen Einflussprozesse von Verkehrsinfrastruktur.
Etliche Daten zu innerstaatlichen Konflikten liegen bereits räumlich und zeitlich verortet vor. Was jedoch bisher fehlte, ist ein analoges Mass für die staatliche Präsenz. Letztere wurde nun von uns mit der Erschliessungsgüte modelliert: Die Rekonstruktion des Strassennetzes 1950 und dessen Qualität, die die Reisegeschwindigkeit in eine bestimmte Region bestimmt. Nach der Ermittlung einer geeigneten Materialquelle wurde ein Algorithmus erstellt, der die verschiedenen Strassentypen aus dem historischen Kartenmaterial digitalisieren kann. Wir erhalten somit Blatt für Blatt das Strassennetz, das ab dem frühen 20. Jahrhundert vom US Army Map Service zusammengetragen wurde. Erste Analysen in der Dissertation Philipp Hunziker's am ICR zeigen die vielseitige Einsetzbarkeit der Daten. Eine am IVT durchgeführte Fallstudie zu Nigeria zeigte einen umgekehrt proportionalen Zusammenhang zwischen den von Boko Haram kontrollierten Gebieten und den Verbesserungen der Erreichbarkeit über die letzten 60 Jahre.
Im Rahmen des zweiten Teilprojektes laufen zur Zeit die Sammlung und Aufbereitung weiter zurück liegender historischer Quellen. Sie umfassen neben Karten auch Aufzeichnungen von Pilgern, Logistik und Handel, Postunternehmen und Reiseführern. Anhand verkehrsbezogener einerseits und wirtschaftlicher und territorialer Daten anderseits wird die Rolle des Verkehrs in der Staatenbildung in Westeuropa untersucht. Die diesen Zusammenhang beschreibende Idee folgt den fundamentalen Wirkungen von Verkehrsinfrastruktur im Raum: Gesenkte generalisierte Kosten im Verkehr führen zu Agglomerationsgewinnen und dadurch zu einer neuen Verteilung der Produktivität und der Wohlstanderzeugung im Raum, wodurch sich neue Urbanisierungs- und Landnutzungsoptionen ergeben. In Kombination mit dem Fakt, dass Transportinfrastruktur multifunktional wirkt, also auch Normen, Information und so weiter transportiert, gehört dieser Infrastruktur in der Etablierung von staatlichen Körperschaften besondere Aufmerksamkeit.
Raphaël Fuhrer ist Doktorand am IVT und beschäftigt sich mit den Auswirkungen von Verkehr auf den Raum in Bezug auf Gesellschaft, Wirtschaft und Umwelt. Er arbeitet dazu häufig mit historischen Daten.
Das Forschungsprojekt «Effect of Resource Endowments and Limited State Capacity on Political Conflict» wird über das ETH Risk Center finanziert und findet in Zusammenarbeit zwischen dem Institut für internationale Konfliktforschung und dem Institut für Verkehrsplanung und Transportsysteme statt.