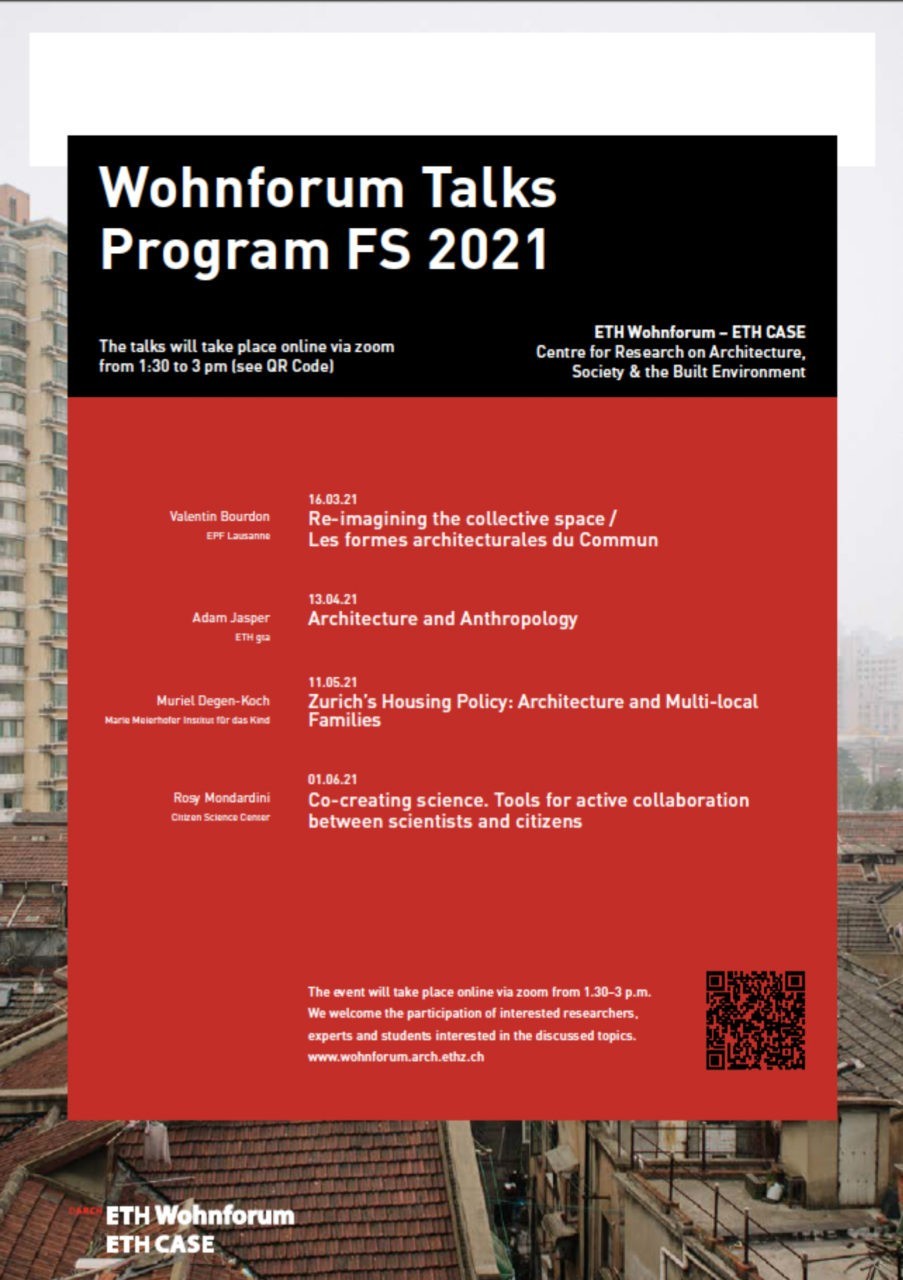 16. März / 13. April / 11. Mai / 1. Juni, 13:30–15:00 | online.
The Wohnforum Talks (formerly BBL) give invited guests and staff of the ETH Wohnforum – ETH CASE the opportunity to share current areas of their research and to discuss ideas, concepts and results.
The event will take place online on Tuesdays from 1 to 3pm (irregularly). We welcome participation from interested researchers, experts and students. If you are interested, please register here. The link to participate will be sent to you afterwards.
16. März, 13.30–15: Valentin Bourdon, «Re-​imagining the collective space / Les formes architecturales du Commun», EPF Lausanne
13. April, 13.30–15: Adam Jasper «Architecture and Anthropology», ETH gta
11. Mai, 13.30–15: Muriel Degen-​Koch «Zurich's Housing Policy, Architecture and Multi-​local Families», Marie Meierhofer Institut für das Kind
1. Juni, 13.30–15: Rosy Mondardini «Co-​creating science. Tools for active collaboration between scientists and citizens», Citizen Science Center Zürich