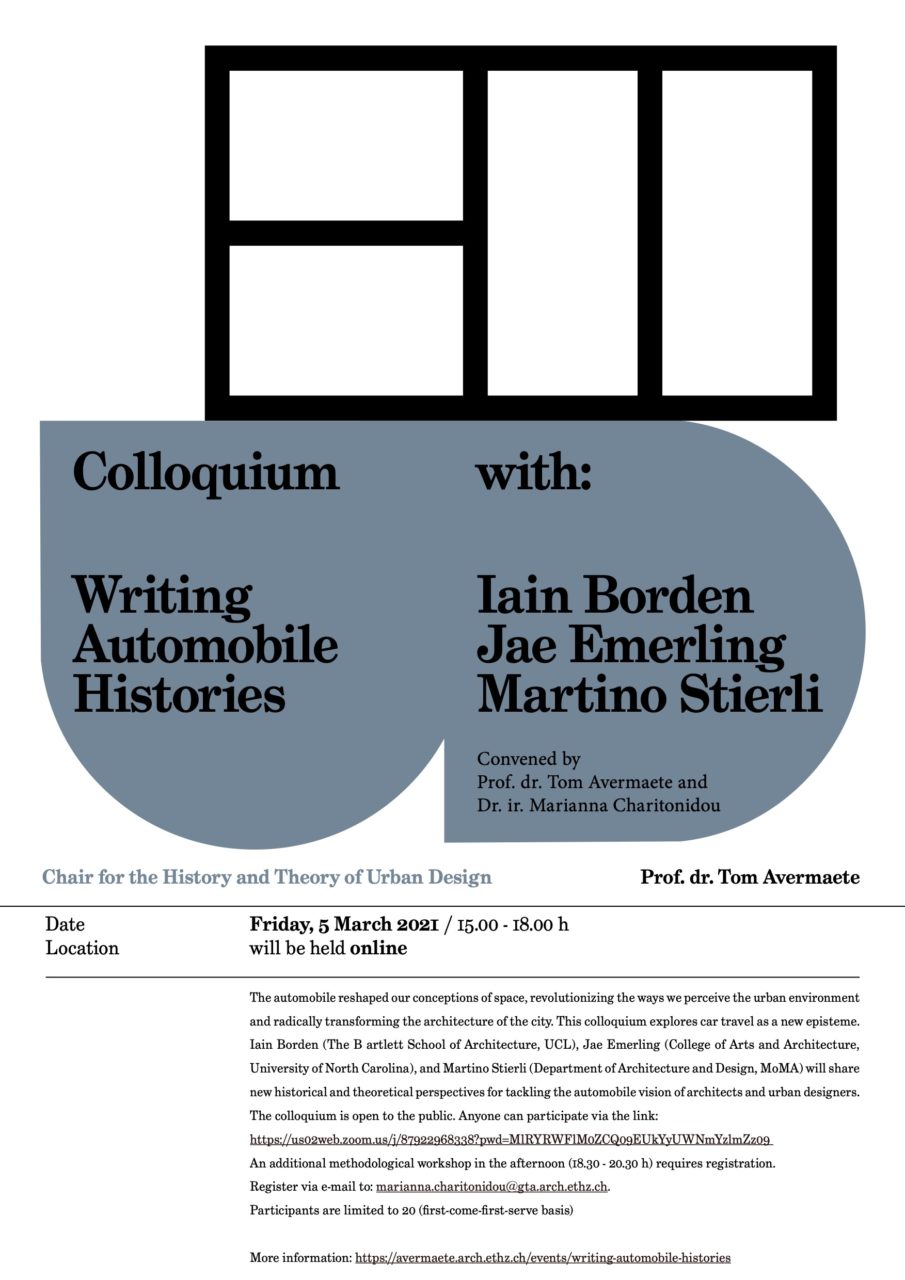 Colloquium: 5 March, 15:00–18:00 | online.
Workshop: 5 March, 18:30–20:30 | online.
The colloquium aims to untie the specificity of car travel as a new episteme, addressing issues related to the emergence of the new perceptual regimes that emerged thanks to the automobile. Prof. Iain Borden, Prof. Jae Emerling, and Dr. Martino Stierli are invited to share approaches that can trigger new theoretical frameworks for tackling the automobile vision of architects and urban designers.
In the methodological workshop the speakers are invited to give a 10 mins feedback to the methodology that is employed in the postdoctoral project. At this occasion, we intend to have a more informal discussion on the challenges of writing automobile histories. The workshop requires registration by 30 February. Maximum number of participants: 20.
Organization
Institute of the History and Theory of Architecture (gta).
History and Theory of Urban Design, Prof. Dr. Tom Avermaete.
Contact: Dr. ir. Marianna Charitonidou.