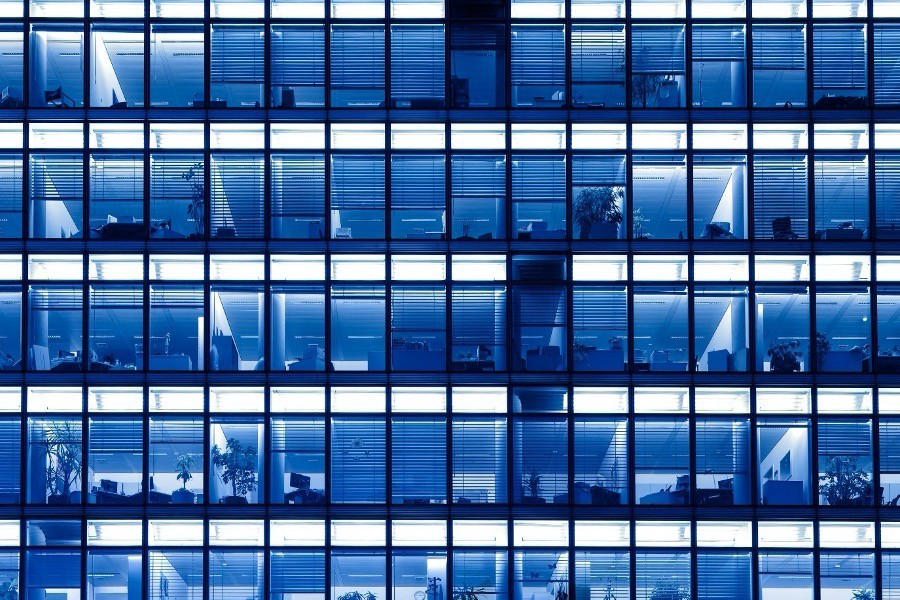 The potential large-scale transition from working in the office to working at home, is a massive uncertainty related to the future needs of office space in our cities. It is in the face of this uncertainty, that real estate developers must manage their portfolios. The use of the real options method will assist them in ensuring their portfolios are future-proof.
Where we work, and how we work together, are two questions confronting all business owners. On one hand, it is advantageous to have all employees working together in close quarters to facilitate, for example, easy communication and quick problem solving. On the other, having employees working from home saves, for example, on commute times and provides for many an improved work life balance. The perfect balance of time working in office and in home-office is something that varies from person to person, company to company, and over time.
One thing that COVID-19 has shown us, however, is that with improved video conferencing technologies, the advantages of working in the office and disadvantages of working at home are not perhaps as large as they were earlier. While overall good, this change in perspectives has the disadvantage for real-estate developers of increasing the uncertainty associated with the need of office space.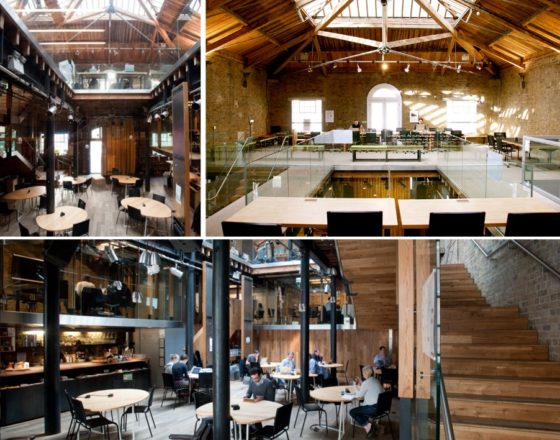 With such future uncertainty, one thing is clear, the fixed floor configurations of the majority of offices (e.g. floors divided in offices and meeting rooms that have been dimensioned for an envisioned demand, and that are unable to efficiently fit a different demand) does not guarantee an adequate use of space (see image 1). Flexible floor configurations could improve this, for example, by enabling the postponement of a definitive decision on space configurations, until more information becomes available on the need for space.  One example of a flexible floor configuration is working hub bars – i.e. a bar/canteen with a mix of open space tables and private rooms and equipped with office services (e.g. excellent internet connection and printing service) – that can function both as regular bars open to the public or as office and meeting rooms space (see image 2). Another example is flexible working spaces – i.e. office areas with a mix of open space desks and meeting rooms with flexible walls for modular reconfiguration – that are easily modified (see image 3).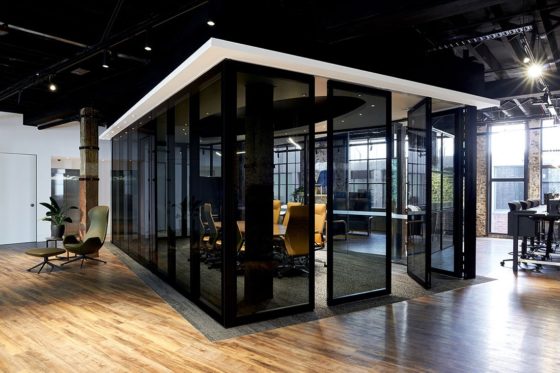 Although these are intriguing ideas, converting offices from fixed to flexible floor configurations often requires substantial investments, and something real estate developers need to consider carefully. This requires the quantification of the costs and benefits of the investments, with explicit consideration of the dynamism of working environment; something for which the real options method is perfectly suited. To enable real estate developers in this regard, the Infrastructure Management Group and the Spatial Transformation Laboratory of the ETH Zürich are currently working to demonstrate exactly how the real options method can be used to tackle this specific problem. The collaboration between the two research groups ensures that the state-of-the-art in decision-making and accurate holistic models of the office buildings and urban systems in which they are embedded are used. The resulting improved decisions will help ensure that the urban centres remain strong and vibrant, and the office buildings are demand resilient.
Dr. Claudio Martani is a research associate and lecturer in the Infrastructure Management Group of the Institute of Construction and Infrastructure Management, ETH Zürich. Prof. Dr. Bryan T. Adey is the Head of the Infrastructure Management Group. PD Dr. Joris Van Wezemael is the director of the Spatial Transformation Laboratory, ETH Zürich, while Dr. Andrea Gonzalez is a research associate and lecturer of the same group and an architect in practice.
Lesen Sie auch