Transforming an urban neighbourhood for the better: Should it answer to societal and ecological needs; and be attractive and politically feasible; and sustainable? We developed a serious game for Hochdorf (Luzern, Switzerland) and Sompasaari (Helsinki, Finland) to investigate such tradeoffs. Here, we present some key lessons from observations of multi-stakeholder discussions triggered by the game.
The serious game is part of the EU ERC GLOBESCAPE project. It builds on work from Michal Switalski and Prof. Dr. Adrienne Grêt-Regamey who published an article in Sustainability Science in 2021, under the same project-umbrella. They conceptualize Place as the meeting point between the Form, Function and Image produced and perceived of a place. To explore these dimensions in practice, the serious game simulates a neighbourhood in the cities of Hochdorf and Helsinki. Hochdorf was chosen because the urban development around a former brewery finds itself at a dead-end, despite large efforts and money spent. The Sompasaari neighbourhood, on the contrary, is brand-new (former harbour turned into a residential area) and in the final stages of development.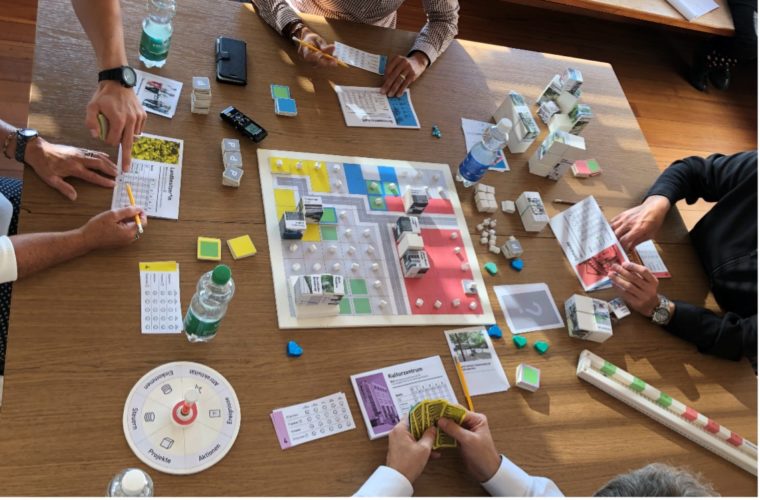 The serious game aims to create a playful experience where players – representatives for the relevant stakeholders – implement their visions and get direct feedback without real-life consequences. In this simulation, public, private, academic, and local stakeholders discuss and negotiate on urban development, whilst having to navigate tradeoffs between different objectives, assets, and perspectives. The game-design draws from previous research on rural landscape pathways.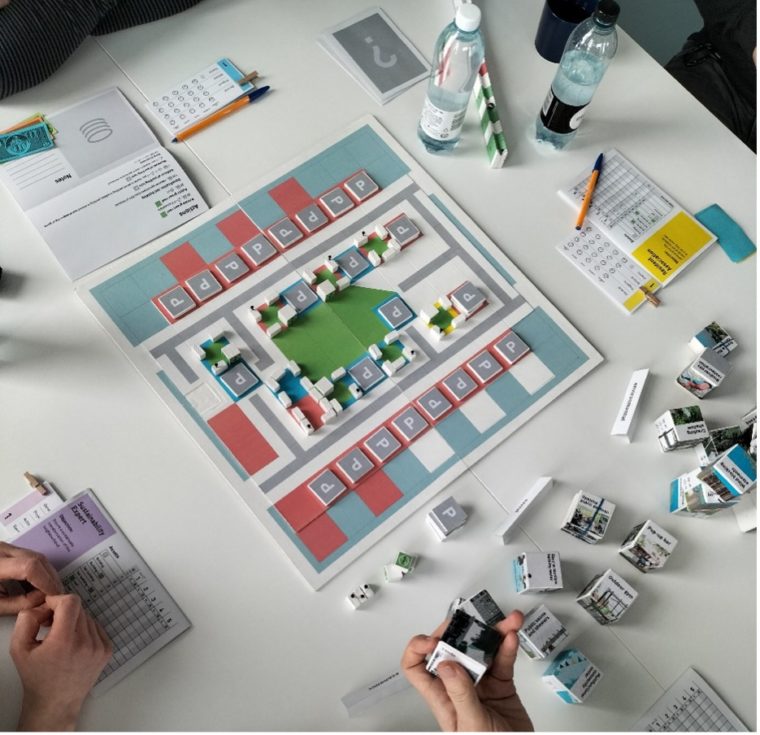 Block shaped projects require the players to manoeuver current spatial and institutional constraints, whilst private actions allow for implementations of different worldviews, and events provoke realistic scenarios and reactions thereof.

One objective is to foster constructive stakeholder interactions. The other is to understand driver and barrier mechanism in transforming these urban landscapes towards sustainability. The serious gaming method brought different players to a level playing field, drew stakeholders into deep discussions, and allowed us to observe up-close how particular tradeoffs are dealt with.
Results show that
A few strategically located stakeholders, especially landowners, have the power to block publicly desired transformations;
An overall vision could support the small steps necessary to achieve transformation;
Planning processes are too rigid to absorb new perspectives as soon as development starts;
Players validate the serious game to be effective, in particular because of the constructive discussion it creates. They would like to integrate the game in planning processes;
Above-ground parking places hamper urban development;
People and processes, not the Place (Form, Function, Image) itself are believed to host the main driver and barrier mechanisms.
The game proves to be an engaging experience that stimulates constructive discussions, and undisturbed scientific observation. Improvements of the method can be achieved by refining the stakeholder selection even more, as well as transforming the method into a 3D environment.


Dr. Nicolas Salliou, coordinator of the Future Cities Lab Global project in Antananarivo, chair of Planning Landscape and Urban Systems (PLUS, IRL). Teaching and research about participatory modelling and serious game design.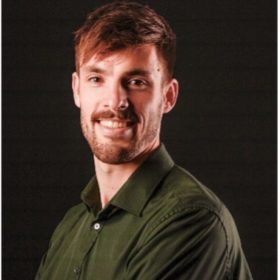 Johann S. Schuur, chair of Planning Landscape and Urban Systems (PLUS, IRL), project-lead serious game development and coordinator work package 4, Globescape. Currently writing MSc thesis.
Lesen Sie auch