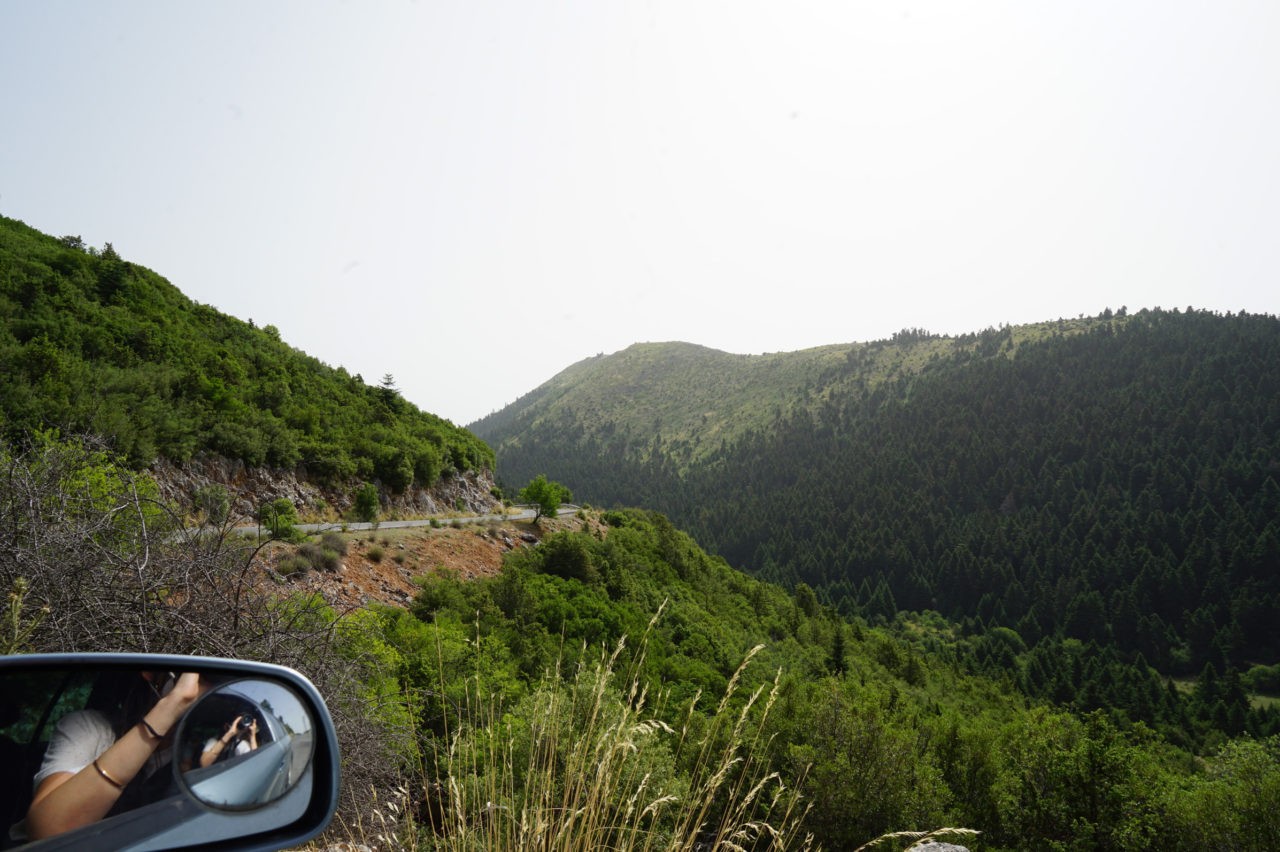 The contribution is triggered by the recent experience of immense forest fires that occurred in August 2021. It draws perspective and material from the ongoing doctoral research «Arcadia. Politics of land and nature at Greek peripheral landscapes.»
Kinaros
Rinio is the only human inhabitant of Kinaros, taking care alone of the Aegean islet. It in return serves a crucial ecological role, hosting rare endemic biodiversity, migrating birds and sea life. Recently, Kinaros became a target for private investments. The operation concerned the installation of an industrial wind-turbine park, that would valorise «uninhabited» islets, promoted and funded as a strategic EU project. Despite obvious evidences of life, care, and ecological fragility, «green energy» was the main narrative behind the investment. (March 2021)
Kinaros is only one example of the unprecedent operation of land enclosure and privatisation currently taking place in Greece. Paradoxically, the trigger is environmental motives for energy investments. Yet, is this what we should truly understand as environmental protection or, are we rather witnessing a manipulation of narratives to enable urbanisation and speculation on common land and resources?
Arcadia
On the opposite end of Greece, Mount Mainalon in Arcadia still functions as forest commons. It offers water, grazing lands, harvests of many kinds, imaginaries and myths. The last decades, it has been progressively abandoned by state care and legal protection to allow «strategic environmental» investments. «There have been dozens of applications for investments in the forest» locals said, «water-dams, wind-turbines, photovoltaics. The scale is industrial. The location is random. There is no state planning, no environmental study. Companies can choose any piece of public land, apply, and receive EU funding. For wind-turbines they prefer the burnt parts. They are cheaper, they face less resistance». I remember leaving Mainalon with a bad feeling: the forest was under extreme pressure, yet completely unprotected. (June 2021)
In August 2021, extended wildfires spread uncontrollably, devouring 1.200.000 acres of primal forest in Greece. The world talked about climate emergency, global warming and the inevitability of the «plus 1.5°C» landscapes that now emerge. Yet, we are not quite sure: Was the heatwave the only cause or rather, the perfect excuse for a land transformation of gigantic scale endorsed by the inevitability of a «climatic crisis»?
As climatic narratives dangerously blur with aspirations for land claims and urban development, we cannot but doubt, looking cautiously where shapes of care between humans and non-humans do exist and where they are to be located, reading critically all lands in transition.
Metaxia Markaki is an architect, currently pursuing her PhD at the ETH LUS Doctoral School and a research and teaching associate at the ETH chair of Architecture of Territory. Previously, she was involved in territorial research and teaching at ETH Studio Basel. She is a co-founding member of the collaborative project Landscape In-Between and That Studio.
Find out more