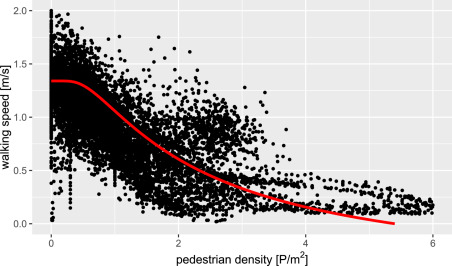 Bosina, Ernst; Weidmann, Ulrich
2017


In: Physica A – Statistical Mechanics and Its Applications, 468. S.1-29. PDF
This work describes the most important factors influencing walking speed and estimates their impact, based on a review of more than 200 studies that measured walking speed. The parameter values for different influences were computed and grouped according to their strength and standardised measurement conditions are proposed as a baseline for future studies.