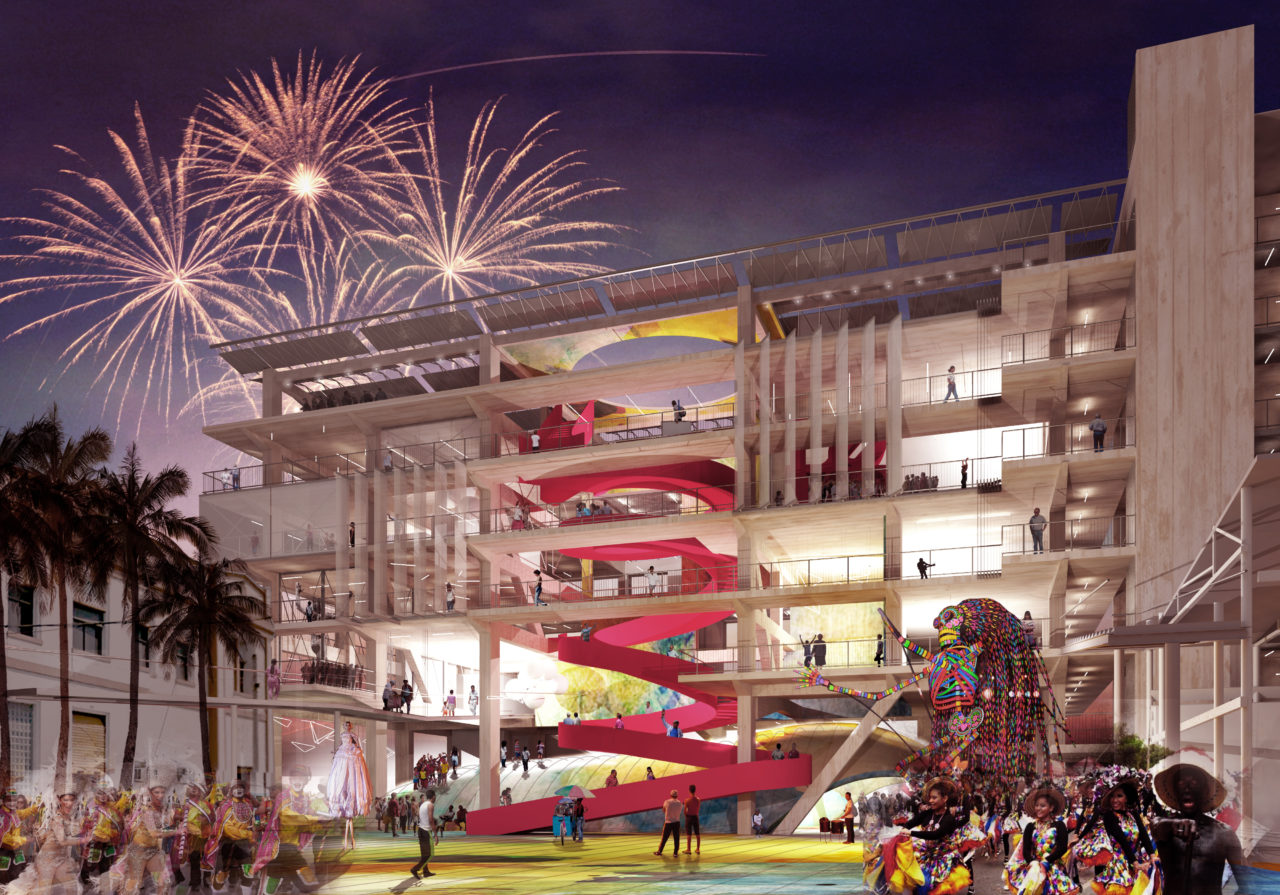 Noise surrounds us. And yet, as willing as we may be to listen, it is not until a filtering process takes place that it becomes intelligible. For us, the language of architecture articulates this filtering process. With the re-arrangement of what is already there, noise becomes music – and so, we build music schools.
Our «Fábrica de Cultura» projects in São Paulo, Brazil, and Barranquilla, Colombia, are linked in this ethos, focusing on the importance of social infrastructure for underserved communities riven by conflict and insecurity
The low-cost design, which utilizes local materials and processes of prefabrication, adopts open building principles to establish a framework that can be modified and reprogrammed by users over time. We have prioritized open, versatile spaces that not only respond to a fluid mode of development, but also constitute a flexible and sustainable building prototype that can be replicated throughout the region. Reflecting this architectural consideration into broader social contexts, our project in Barranquilla – combining musical education with other activities cultural production – is intended as a space that can adapt also to a variety of users and traditions, operating as a catalyst in the region's peace process by bringing disparate community members together.
Similarly, in Sao Paulo, our project would be located on an inaccessible void within the dense fabric of the favela Paraisópolis, which had been cleared of homes after a severe mudslide. The design reimagines the precarious site as a productive and dynamic community hub. The complex centers on a music and dance school in the lower zone, which stacks diverse programs like an auditorium, rehearsal spaces, studios, and classrooms. Equally important is a new terraced landscaping scheme, which in addition to stabilizing the unpredictable terrain and preventing further erosion, will transform Grotão into a natural arena, re-establishing connections through the building to the wider neighborhood.
These structures seek not to disrupt, but to re-direct and build upon the energies in the communities they are embedded in. In this light, we see both Fábrica de Cultura projects as forms of integrated infrastructure where noise becomes music. They will offer facilities for cultural education, but more importantly new forms of enhanced public space that can be appropriated by – and simultaneously strengthen – communities.