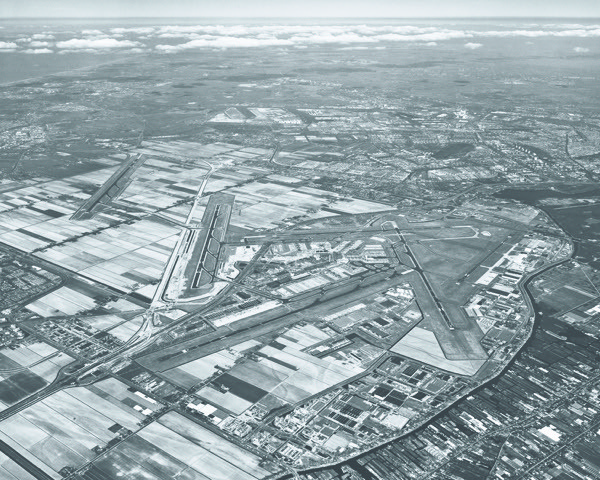 This book proposes a new spatial typology for the noise-affected areas under the approach paths of large hub airports. These areas have distinct urban properties and are scenes of intense negotiations between a multitude of actors – which gives them relevance far beyond the specialized discussion on airports and cities.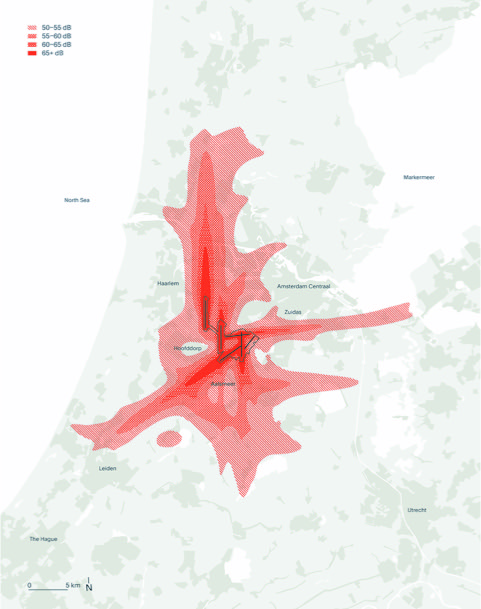 To better frame these negotiations and motivate stronger and goal-oriented planning alliances in the contested areas around airports, the book puts forward the notion of the «Noise Landscape». On the basis of eight European case studies – Amsterdam, Zurich, London Heathrow, Frankfurt, Munich, Madrid, Paris Orly and Charles de Gaulle – we probe the technical and legal determinants of Noise Landscapes, document their spatial conditions and emerging urbanity, explore their relation to the surrounding metropolitan areas, and suggest appropriate design interventions.
Noise Landscapes are extensive, often surpassing the neighbouring urban cores in surface, as well as functionally and atmospherically diverse – although in a completely different way than the cities that formed around the railway stations of the 19th century. If Noise Landscapes are representative of the new urbanized places of the globalized 21st century, these places show a contradictory co-existence of centrality and division, global and local economies, rural and urban states. They are also spaces of sophisticated, increasingly data-based negotiations between airports and inhabitants – an indicator of how urban spaces will increasingly be negotiated in the future.
The volume «The Noise Landscape» was published in September 2017 with nai010 publishers in Rotterdam. A result of the work at the Chair of Prof. Kees Christiaanse at the ETH Zurich.
Authors: Benedikt Boucsein, Kees Christiaanse, Eirini Kasioumi, Christian Salewski.