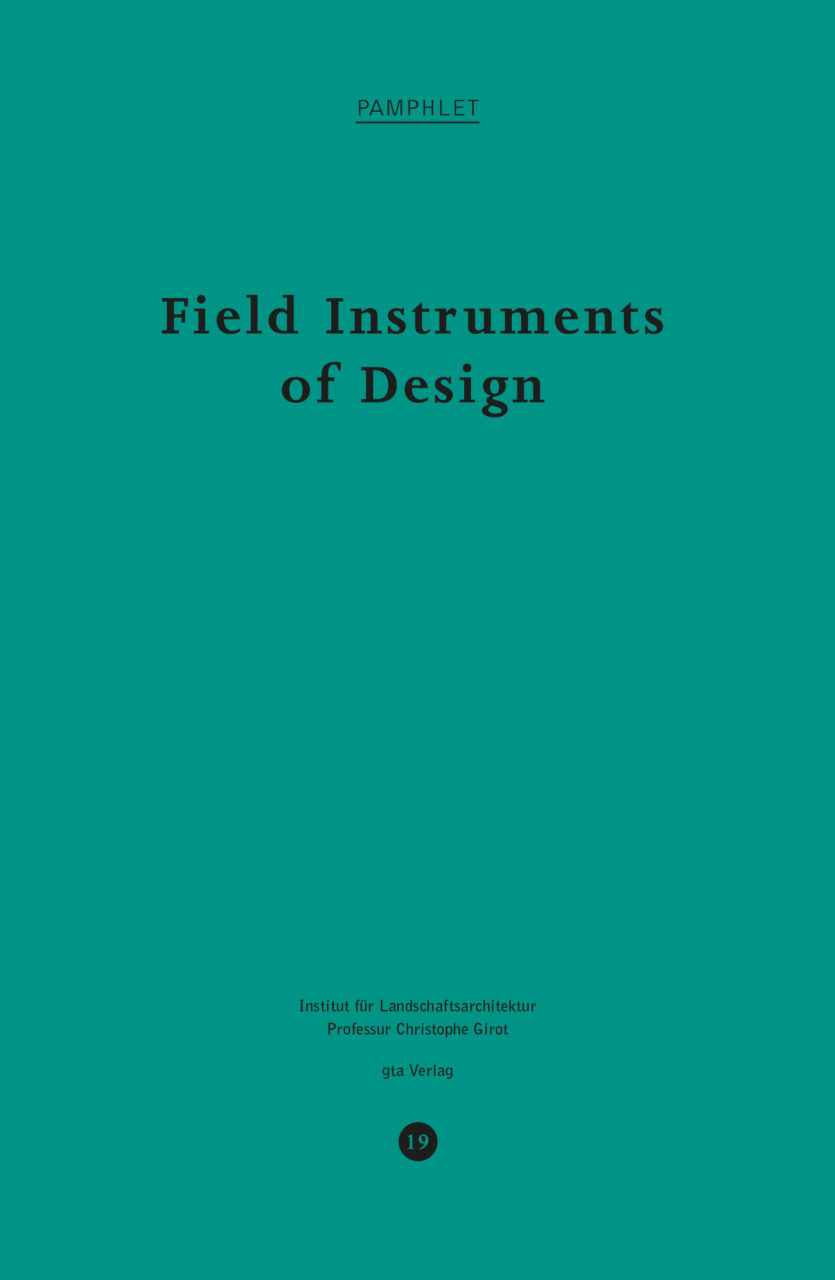 Girot, Christophe; Hurkxkens, Ilmar
2015


Heft Nr. 19 der Schriftenreihe «Pamphlet». Zürich: gta Verlag.  Mehr
This issue of Pamphlet argues that it is impossible to design landscapes without a thorough knowledge of field instruments – they measure the geometry of the land, observe and describe physical features, and help to conceive the «Topology» of a landscape. Field Instruments of Design assesses how they have long influenced the course of landscape architecture.