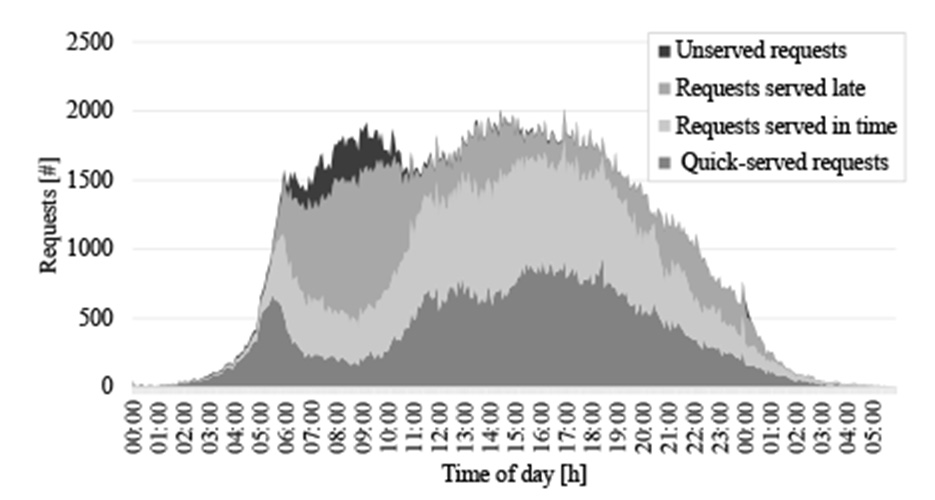 Bösch, Patrick M.; Ciari, Francesco; Axhausen, Kay W.
2015


Paper to be presented at the 95th Annual Meeting of the Transportation Research Board, Washington, D.C., January 2016. Mehr
If Autonomous Vehicles (AV) are used predominantly as shared vehicles, they promise a reduction of the required total fleet size. Using a simulation approach, this paper shows that – given certain assumptions – a fleet reduced by up to 90% would theoretically be sufficient to serve 95% of today's car travel demand in the greater region of Zurich.