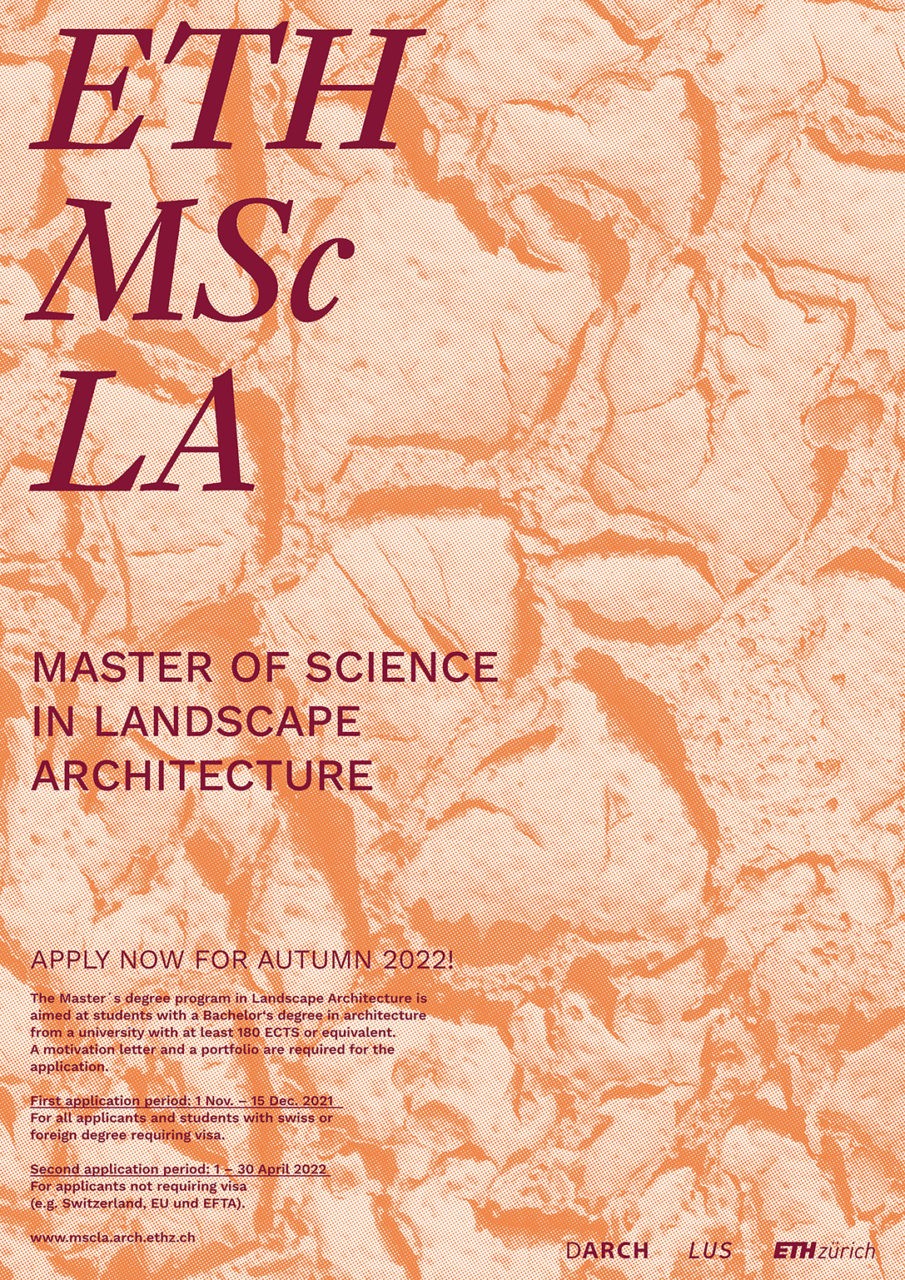 Application open until 30 April 2022.
We offer a new two-year master's programme in landscape architecture at the Department of Architecture of ETH Zurich with a focus on the design and planning of open spaces and landscapes.
Entry Autumn Semester 2022
The first period, 1 November – 15 December 2021, is compulsory for all students who need a visa and for students who wish to apply for the Excellence & Opportunity Scholarship Programme (ESOP)/ETH D-Scholarship. This first deadline is also open to all applicants.
The second period, 1 – 30 April 2022, applies to all students who do not require a visa (e.g. Swiss, EU and EFTA applicants) and students who already have a Swiss residence permit.
Admission to the Master's degree programme requires a Bachelor's degree in architecture from a university (3rd level institution) with at least 180 ECTS or equivalent. The programme is held in German and English.
A motivation letter and a portfolio are part of the formal application.
For more information please visit our programme website.
Learn more about the admission requirements and how to apply.