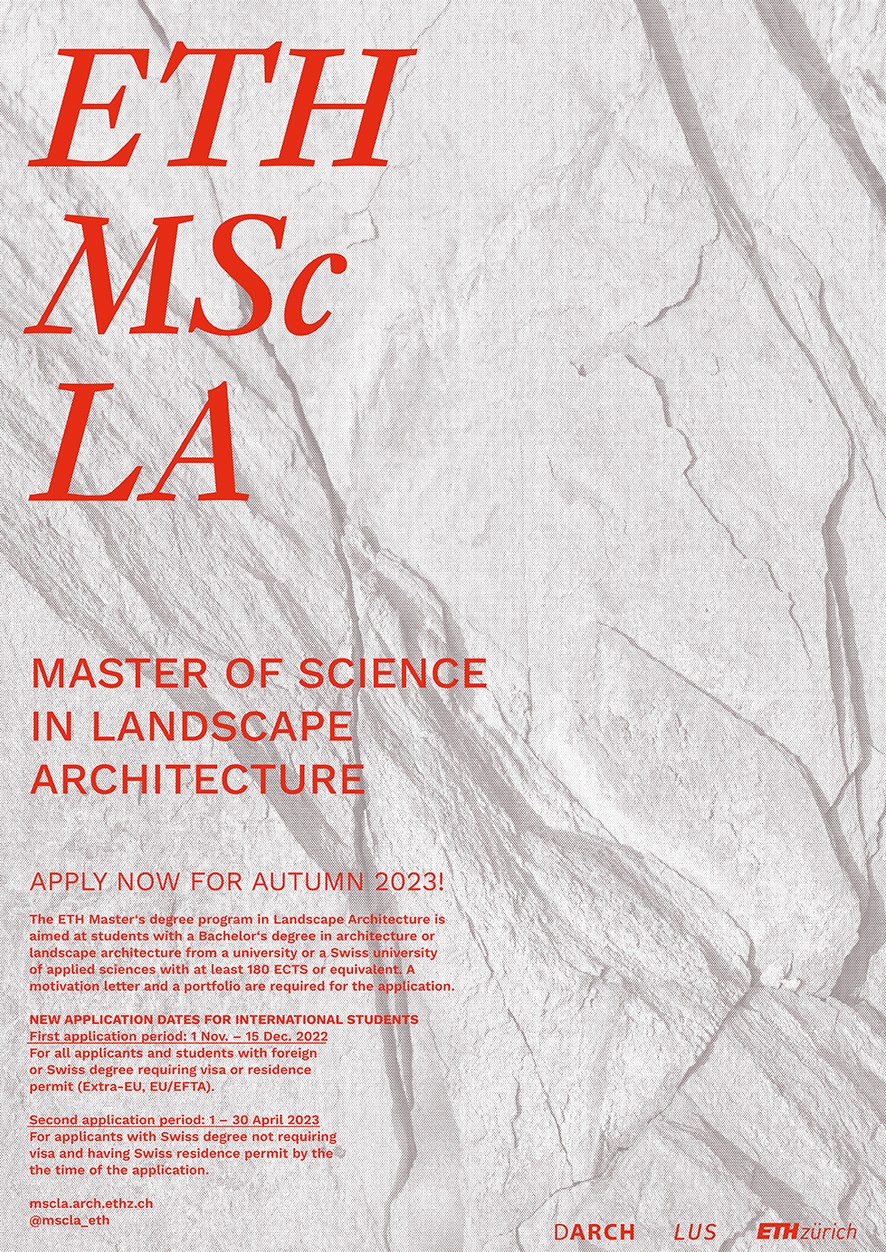 Apply now for Autumn 2023! The ETH Master's degree programme in Landscape Architecture is aimed at students with a Bachelor's degree in architecture or landscape architecture from a university or a Swiss university of applied sciences with at least 180 ECTS or equivalent. A motivation letter and a portfolio are required for the application. Apply by 15 December 2022 or 30 April 2023. Programme website
New application dates for international students
First application period:
1 Nov. – 15 Dec. 2022: For all students with a Bachelor's degree from outside Switzerland (extra-EU, EU/EFTA) and for students who wish to apply for the Excellence & Opportunity Scholarship Programme (ESOP). Also open for all applicants.
Second application period:
1 – 30 April 2023 only for students with a Swiss Bachelor's degree.