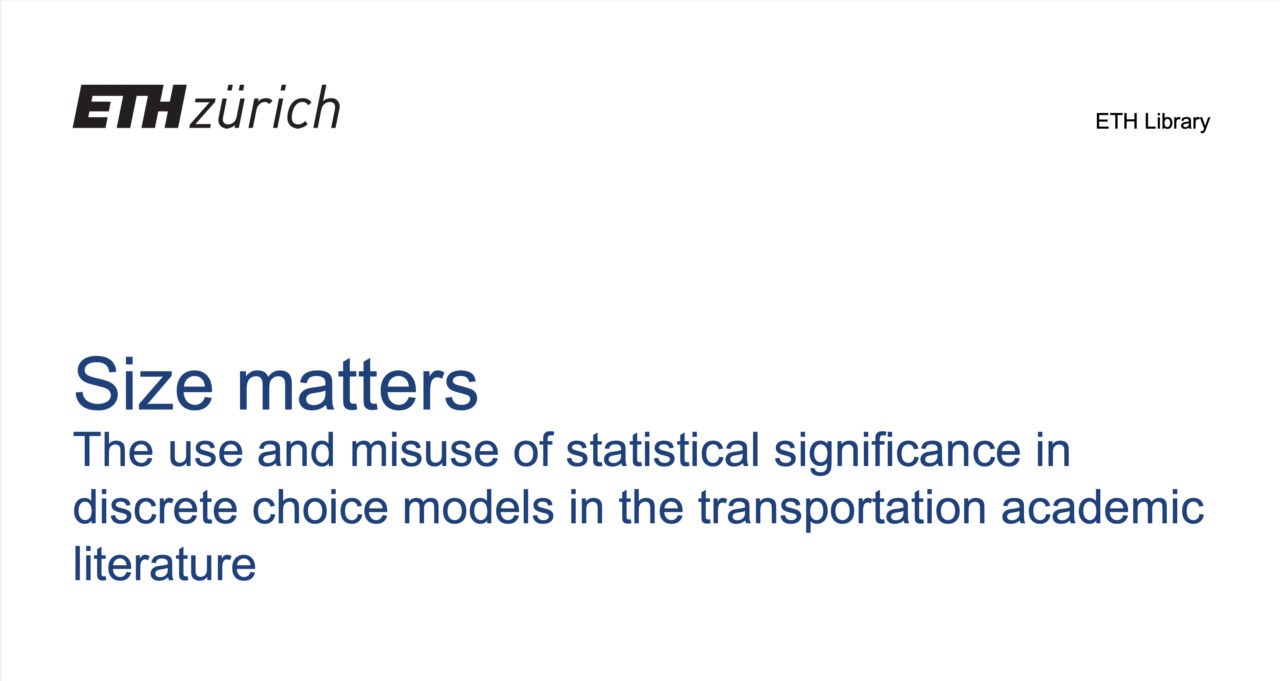 Giancarlos Parady, Kay W. Axhausen
2022


The use and misuse of statistical significance in discrete choice models in the transportation academic literature.
In this paper we review the academic transportation literature published between 2014 and 2018 to evaluate where the field stands regarding the use and misuse of statistical significance in empirical analysis, with a focus on discrete choice models. Our results show that 39% of studies explained model results exclusively based on the sign of the coefficient, 67% of studies did not distinguish statistical significance from economic, policy or scientific significance in their conclusions, and none of the reviewed studies considered the statistical power of the tests. Based on these results we put forth a set of recommendations aimed at shifting the focus away from statistical significance towards proper and comprehensive assessment of effect magnitudes and other policy relevant quantities.