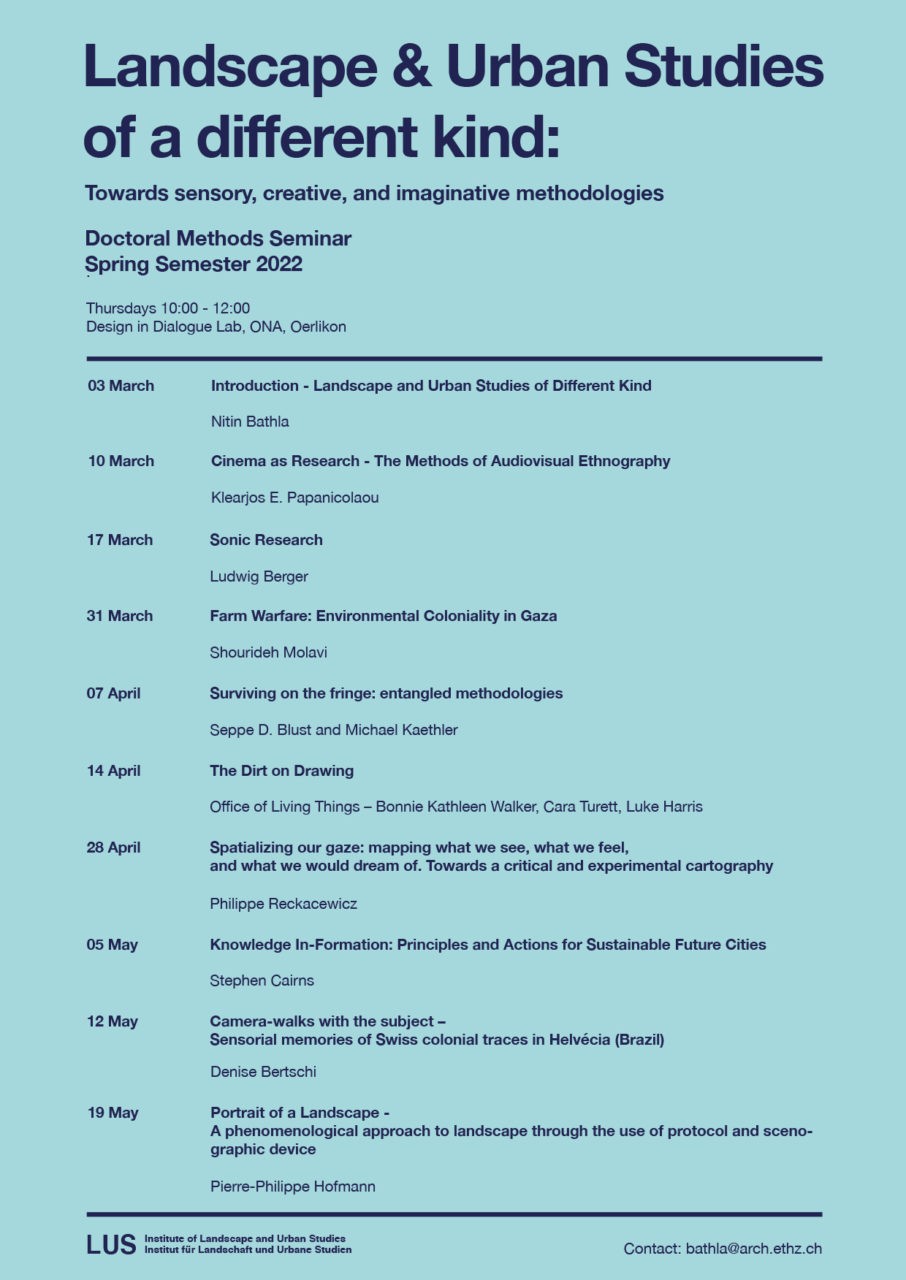 Starting 24 February 2022 on Thursdays, 10:00 – 12:00 | Methodology Seminar | ETH Zürich, Oerlikon, Neunbrunnenstr. 50, ONA Design in Dialogue Lab.

This seminar aims to build upon the methodological innovations at the LUS professorial and Mittelbau level that go beyond conventional methods in landscape and urban research. It draws upon creative, sensory, and imaginative directions in research practice such as filmmaking, art, and sonic and visual sensing to introduce methodological approaches that traverse disciplinary and research-practice boundaries. The seminar would aim to contextualise these approaches in relation to existing literature and help the participants apply them in their research methodologies.
You will find detailed information on the LUS seminar website.
Organisation
Institute of Landscape and Urban Studies (LUS)
Contact: Dr. Nitin Bathla