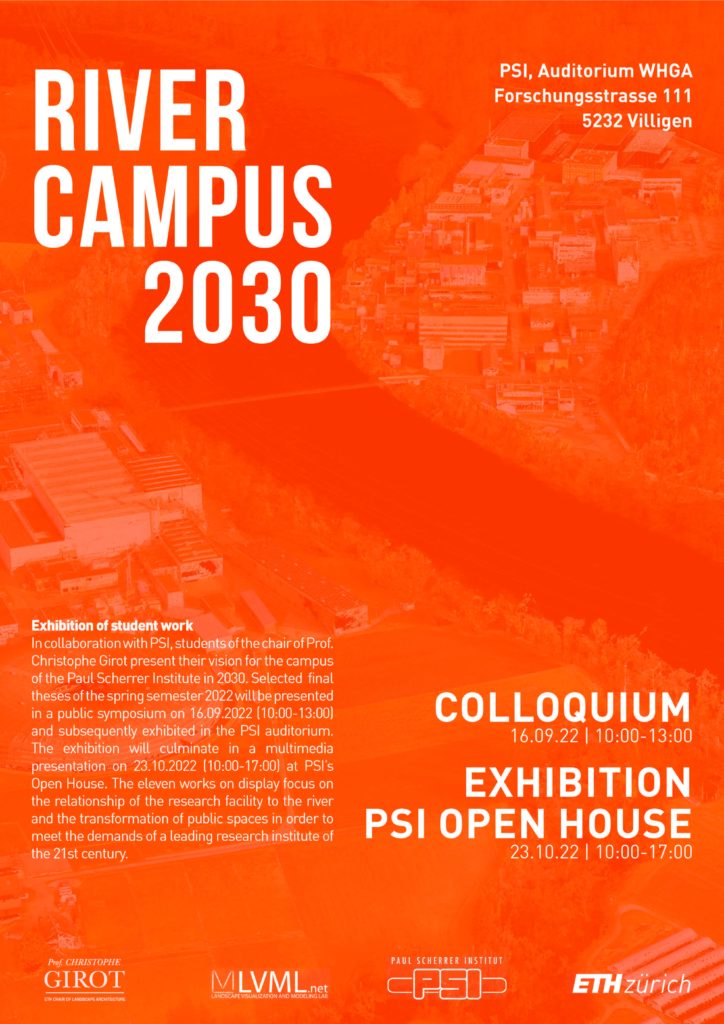 Exhibition PSI Open House: 23 October, 10:00 – 17:00 | PSI Auditorium WHGA, Forschungsstr. 111, 5232 Villigen.
Students of the chair of Prof. Christophe Girot present their vision for the campus of the Paul Scherrer Institute in 2030.
Selected final theses of the spring semester 2022 will be presented in a public symposium on 16. 9. and subsequently exhibited. The exhibition will culminate in a multimedia presentation on 23. 10. at PSI's Open House. The eleven works on display focus on the relationship of the research facility to the river and the transformation of public spaces to meet the demands of a leading research institute of the 21st century.
Organization
Institute of Landscape and Urban Studies, Chair of Landscape Architecture, Professur Christophe Girot | Paul Scherrer Institute PSI.
Further information