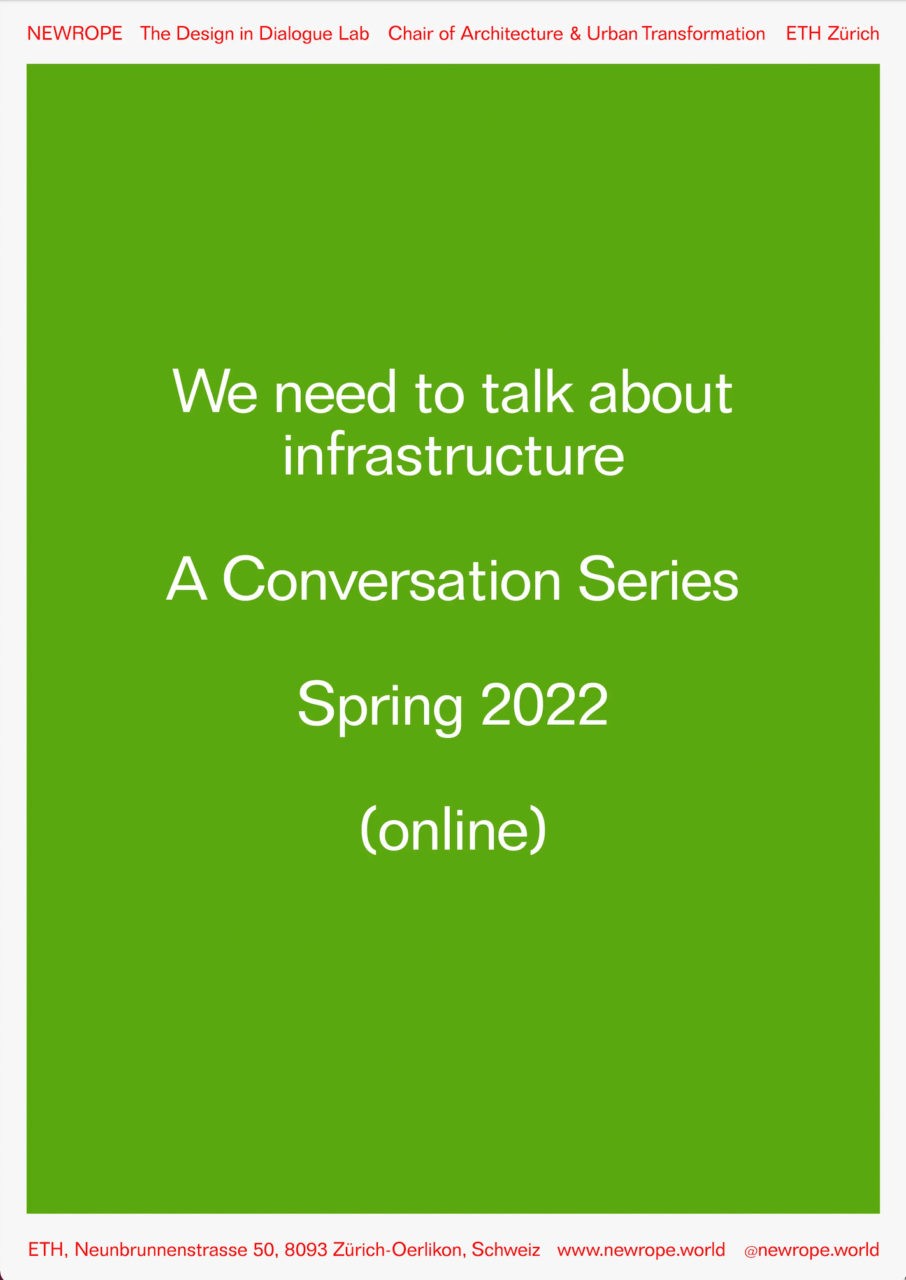 Spring 2022 | Lecture series | Online via Zoom.
This series of talks is a critical exploration of regenerative environment making from a multidisciplinary perspective and within a growing ecosystem of practitioners, civil society, administrations, and researchers. The guests are invited to consider their research cases and practice from the perspective of Adaptive Infrastructure, which is the title given to the NEWROPE Chair's ongoing effort to collectively reimagine and redesign infrastructure as an open and dynamic system that embraces complexity and helps foster connections, supports new forms of collectivity, and co-existence in urban life.
Speakers include Bekim Ramku, author of Prishtina Public Archipelago, founding Member of Kosovo Architecture foundation, and organiser of Prishtina Architecture Week (February) and Plant en Houtgoed, a Brussels based sustainable environmental design practice (March).
15 March, 17:00: Bekim Ramku
26 April, 17:00: Patrick Bonzanigo
No registration required.
Zoom link and further information: klick on date/name above.
Organisation
Institute of Landscape and Urban Studies
NEWROPE Chair of Architecture and Urban Transformation
Contact: Dr. Falma Fshazi