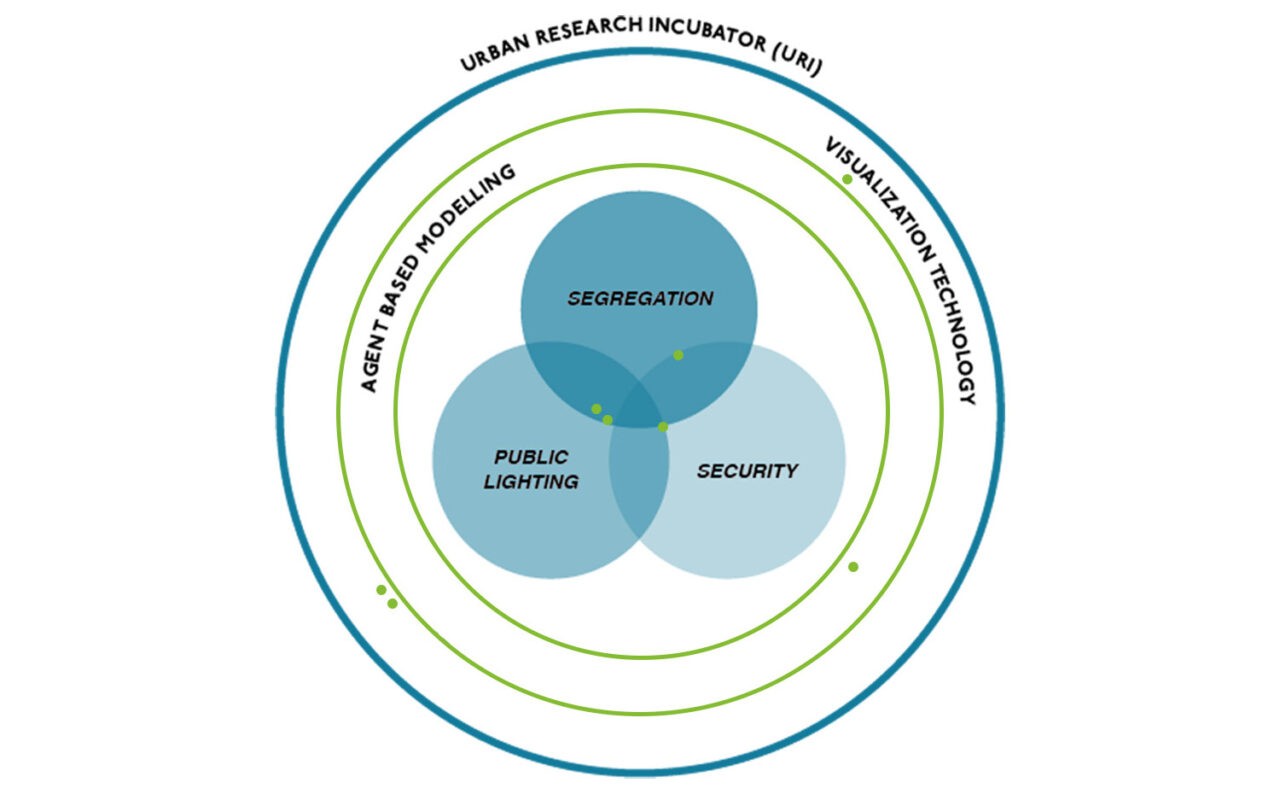 Two overarching technological methods including agent-based modelling and simulations, and visualisation technology are connecting and overlapping three urban themes of public lighting, segregation, and security in Cape Town and Bogotá. Within this common ground called Urban Research Incubator (URI), researchers collaborate on several projects.
URI projects are conducted in the context of two cities experiencing high levels of socio-spatial segregation, insecurity, and low access to quality public lighting and other forms of public infrastructure for the urban poor: Bogota in Colombia, and Cape Town in South Africa.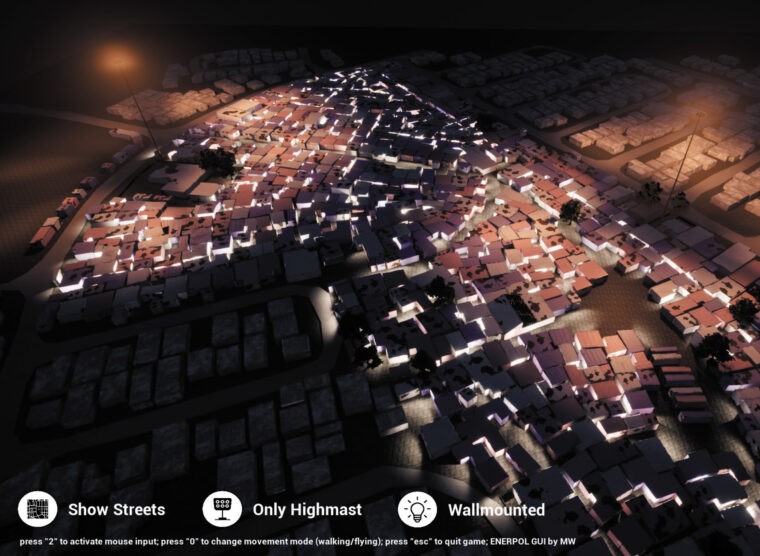 The selection of these two cities allows for concentrated and collaborative empirical research, and for the development of policy recommendations and technological solutions applicable not only to the test cases themselves, but scaled and transferred to other cities worldwide similarly affected by problems born of rapid urbanization.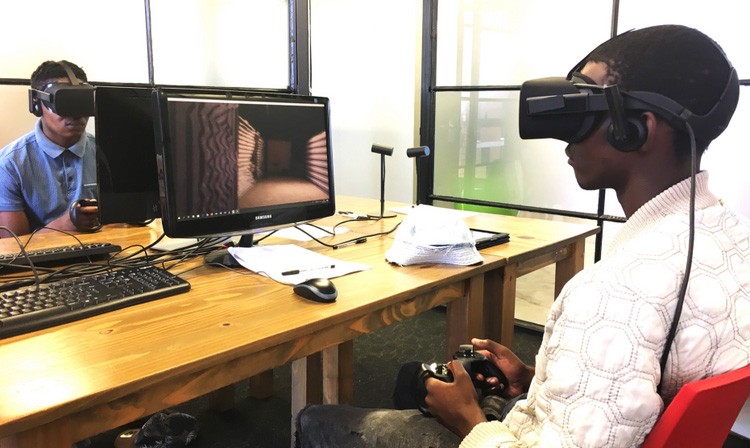 The main research question: «How can urban policy-makers leverage science and technology to create safer, more inclusive cities that serve the needs of all citizens?» is guiding and integrating on-the-ground fieldwork, proposing for example virtual environments as an evidence-based decision-making tool. Overcoming major challenges in transdisciplinary research is the dialogue between scientists, inhabitants, practitioners, and politicians, which can be achieved by engaging in a mutual learning environment. This specific project proposes the use of a novel communication tool for current and future urban scenarios to enhance the dialogue between scientists and policy makers. Such a methodology could allow policy makers to gain a better understanding of the impacts their decisions have on the built environment, in this case public lighting in informal settlements and their residents.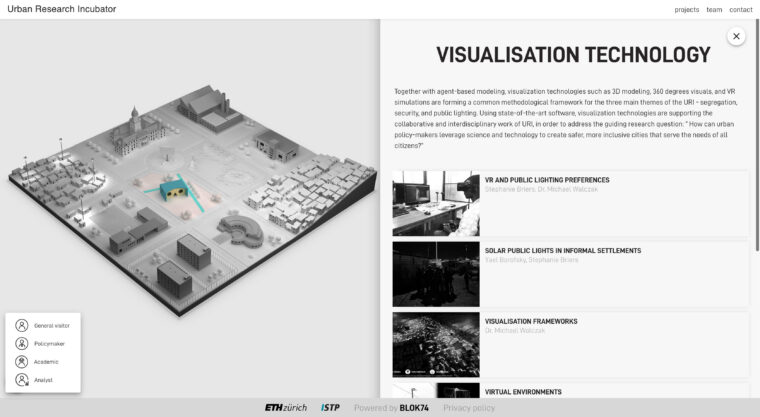 This project aims to contribute to the achievement of the Sustainable Development Goals (SDGs) – specifically SDG 11 «Make cities and human settlements inclusive, safe, resilient, and sustainable».
Who is Collaborating Within the Urban Research Incubator (URI)?
The Urban Research Incubator (URI) multidisciplinary group at the ETH Zurich's Institute of Science, Technology and Policy is bridging and integrating Prof. Hubert Klumpner's Chair of Architecture and Urban Design, Prof. Dr. Reza Abhari's Laboratory of Energy Conversion, Prof. Dr. Andreas Wenger's Center for Security Studies and Prof. Dr. Isabel Günther's Center for Development and Cooperation (NADEL). Within this setting, seven PhD Students from three ETH Departments, D-ARCH, D-GESS, and D-MAVT, are working on the two case studies Cape Town and Bogotá. This project is supported by partners from multiple sectors such as Zumtobel, the «Universidad Nacional de Colombia», or the City of Cape Town.
Dr. Michael Walczak graduated in 2021 from the University of Applied Arts Vienna. His dissertation, «Digital Urban Imaginaries: Digital models transforming citizen-centred design processes,» resulted in the co-development of the commercialised software Enerpol for large-scale urban simulations. Michael Walczak is currently a postdoctoral researcher leading the Urban Transformation Project Sarajevo and is co-directing urbanthinktank_next in Vienna and Sarajevo.
À lire également