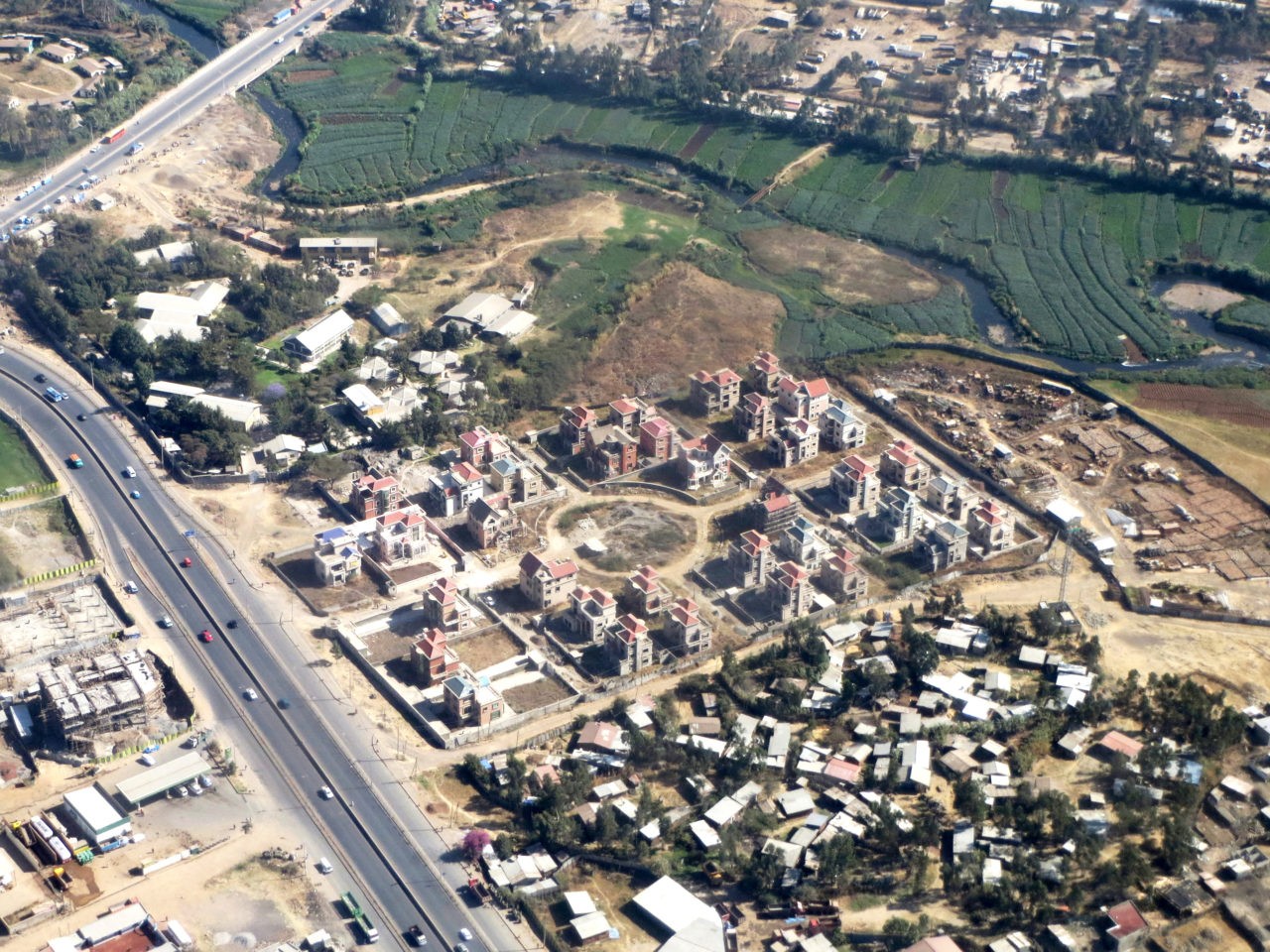 Urban and Rural Transformations, Addis Ababa, 2016. © Sascha Delz
About the Programme
The doctoral programme in Landscape and Urban Studies at the Department of Architecture addresses contemporary issues of urban and environmental transformation. Research spans the disciplines of architecture, landscape architecture, urban design, territorial planning and social sciences. It investigates the production of landscape and the urbanization of the territory through a range of different scales, from the local to the global. This may include studies in landscape and designed ecologies, urban design strategies, energy and food production, material stocks and flows, health and socio-economic development, which address pressing environmental challenges qualitatively and quantitatively. The doctoral programme seeks to promote a critical discourse and encourages researchers to take an independent, inventive, and proactive stance on how to engage with present and future processes of urbanization within a context of ongoing environmental change.
Participating Chairs
Chair of History and Theory of Urban Design, Prof. Dr. Tom Avermaete
Chair of Landscape Architecture, Prof. Christophe Girot
Chair of Architecture and Urban Design, Prof. Hubert Klumpner
Chair of Architecture and Urban Transformation, Prof. Freek Persyn
Chair of Sociology, Prof. Dr. Christian Schmid
Chair of Architecture and Territorial Planning, Prof. Milica Topalovic
Chair of Landscape Architecture, Prof. Günther Vogt
While an overall alignment with the respective chairs' research agendas and expertise is desirable, the programme is open to candidates who apply with their own research topic.
Qualifications, Employment, and other Criteria
Candidates must hold a Master's degree acquired at university level (equivalent to the FHEQ-Level 7) in architecture, landscape architecture, urban design, urban planning, social sciences or related fields at the date of the submission deadline.
The programme provides funding for three years, successful applicants will be employed 100%, and will receive a doctoral student contract at ETH Zurich with monthly salaries according to the 'standard rate'. For a detailed calculation of salaries please refer here.
Residency in Zurich during the scholarship is required and adequate proficiency in English is mandatory (spoken and written).
Application Process
The two 2020 fellowships will be announced from mid-November 2019 onwards, the submission deadline will be end of February, the selected fellows will start their studies in October 2020.
Applications can only be submitted after the positions are published on the ETH online application portal.
Application Documents
Letter of motivation (1 page).
Outline of the future research project (max. 4 pages, + bibliography, + max. 3 illustrations).
Curriculum vitae (including publications, portfolio, work samples, max. 10 pages).
Writing sample in English (1 text, max. 15 pages).
2-3 letters of recommendation independently submitted to landscape.urbanstudies@arch.ethz.ch by either the referees or the candidates concurrently with the application deadline.
Further Information
For further questions please contact Sascha Delz, coordinator Doctoral Programme in Landscape and Urban Studies. Be aware that requests sent to any other email will not be considered.