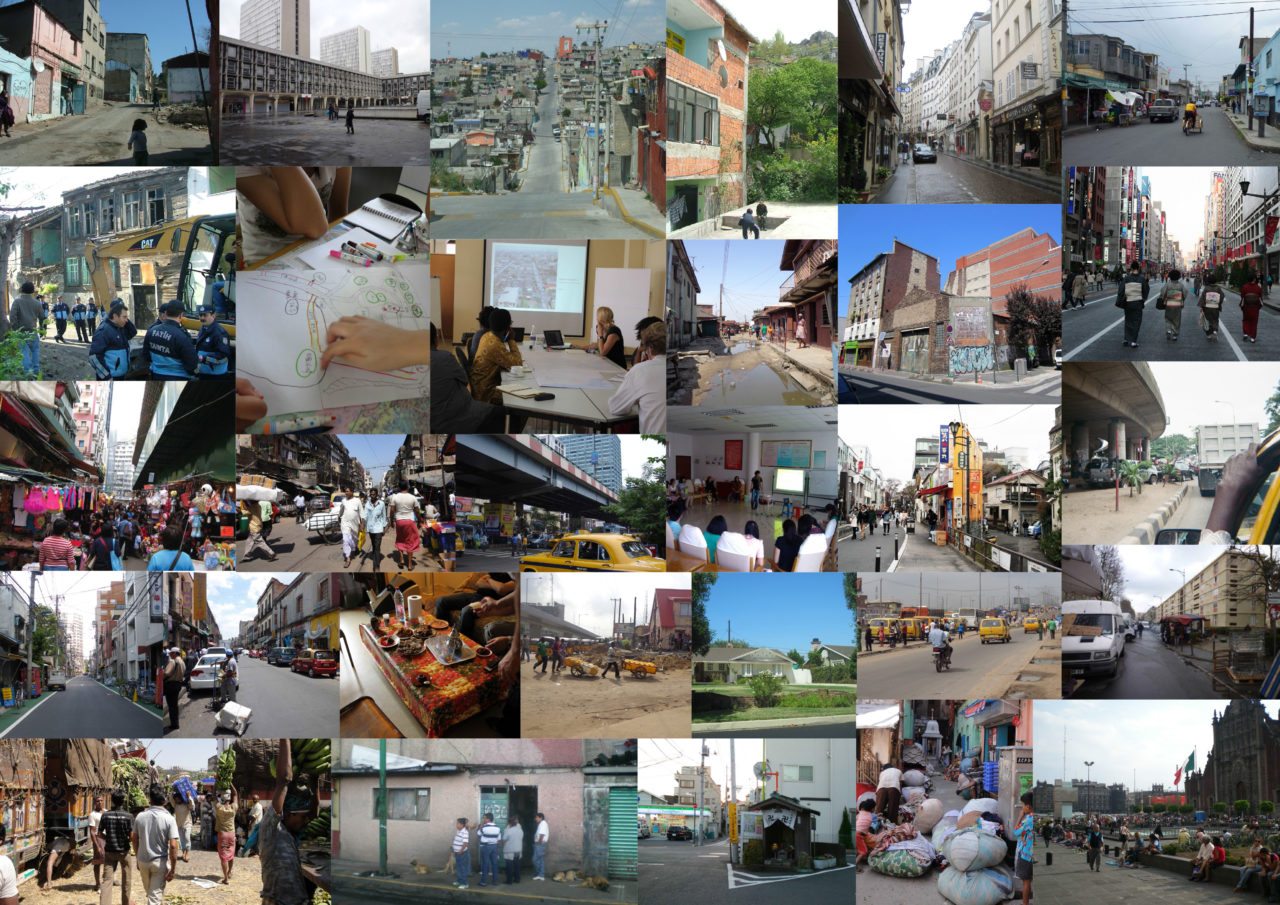 The last two decades have seen a sharp increase in the speed, scale and scope of urbanization, which has fundamentally changed the character of urban areas. Transcending physical borders, political jurisdictions and social spheres, urbanization has become a planetary phenomenon. Urban forms associated with relatively stable human settlement spaces – often represented as dots on a rural background – are replaced by increasingly heterogeneous, complex and polymorphous urban regions.
This diversification of urban forms has important implications for urban planning and design. It demands a comparative and synoptic approach that can both grasp the processes of planetary urbanization and remain sensitive to the diversification of local manifestations.
This research project compares eight metropolitan areas: Tokyo, Hong Kong / Shenzhen / Dongguan, Kolkata, Istanbul, Lagos, Paris, Mexico City, and Los Angeles. It elaborates the processes of urbanization to explain how general tendencies are materialized in specific places. The particular processes to be compared and the categories of comparison themselves are not pre-given. In our bottom-up approach, we start with the analysis of specific urban processes on the ground and bring them conceptually into conversation with each other. This comparative procedure enables us to group together specific processes that have a number of common features and dynamics, and to establish a typology of contemporary urbanization processes. It finally allows us to systematically analyse the diversity of responses to many of the common challenges posed by contemporary urbanization, such as urban sprawl, housing for the poor, renewal of old housing stock, and the development of urban differences in terms of their effectiveness, their unintended consequences, and their ramifications for the quality of everyday urban life.
Several papers in international journals and a book with the results are in production.
Researchers for module V are Prof Dr. Christian Schmid, Naomi Hanakata, Pascal Kallenberger, Dr. Ozan Karaman, Anne Kockelkorn, Lindsay Sawyer, Monika Streule, Dr. Rob Sullivan, and Tammy Kit Pit Wong.