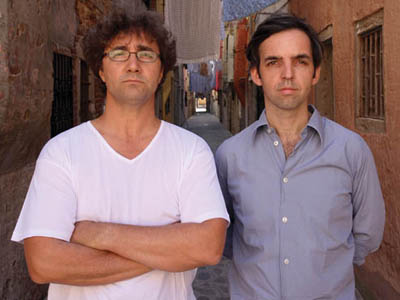 Professor Alfredo Brillembourg and Professor Hubert Klumpner hold the chair for Architecture and Urban Design at the ETH Zurich as of July, 2010. They currently run an interdisciplinary practice dedicated to high-level research and design on a variety of subjects surrounding contemporary architecture and urbanism. Here, they present their view of todays urban problems and their vision of future urbanists.
While our arrival at the ETH Zurich marks an important beginning in our academic and professional lives, it also represents a reinvigoration of our past research and work. In general, our work concerns both theoretical and practical applications within architecture and urban planning. Operating in global contexts by creating bridges between First World industry and Third World informal urban areas, we focus on the education and development of a new generation of professionals, who will transform cities in the 21st century.
Both our current research and the trajectory of our work over the past decade aim at increasing understanding of the informal city from a humanitarian standpoint, as urban shantytowns are wracked with problems, not the least of which are poverty and a lack of support from professionals. From a theoretical standpoint, we research how informality is a complex, nonlinear system in which patterns intersect and mutate in unexpected ways. And from a design standpoint, we see how the «informal» can serve as a laboratory for the study of adaptation and innovation. We are enthralled to continue pursuing these goals here at the ETH Zurich.
Professor Alfredo Brillembourg and Professor Hubert Klumpner will be teaching Introduction to Urban Design Lecture and the 3rd to 5th year Design Studio. They are directors of the urban think tank in New York, Caracas, Zurich and Sao Paulo.