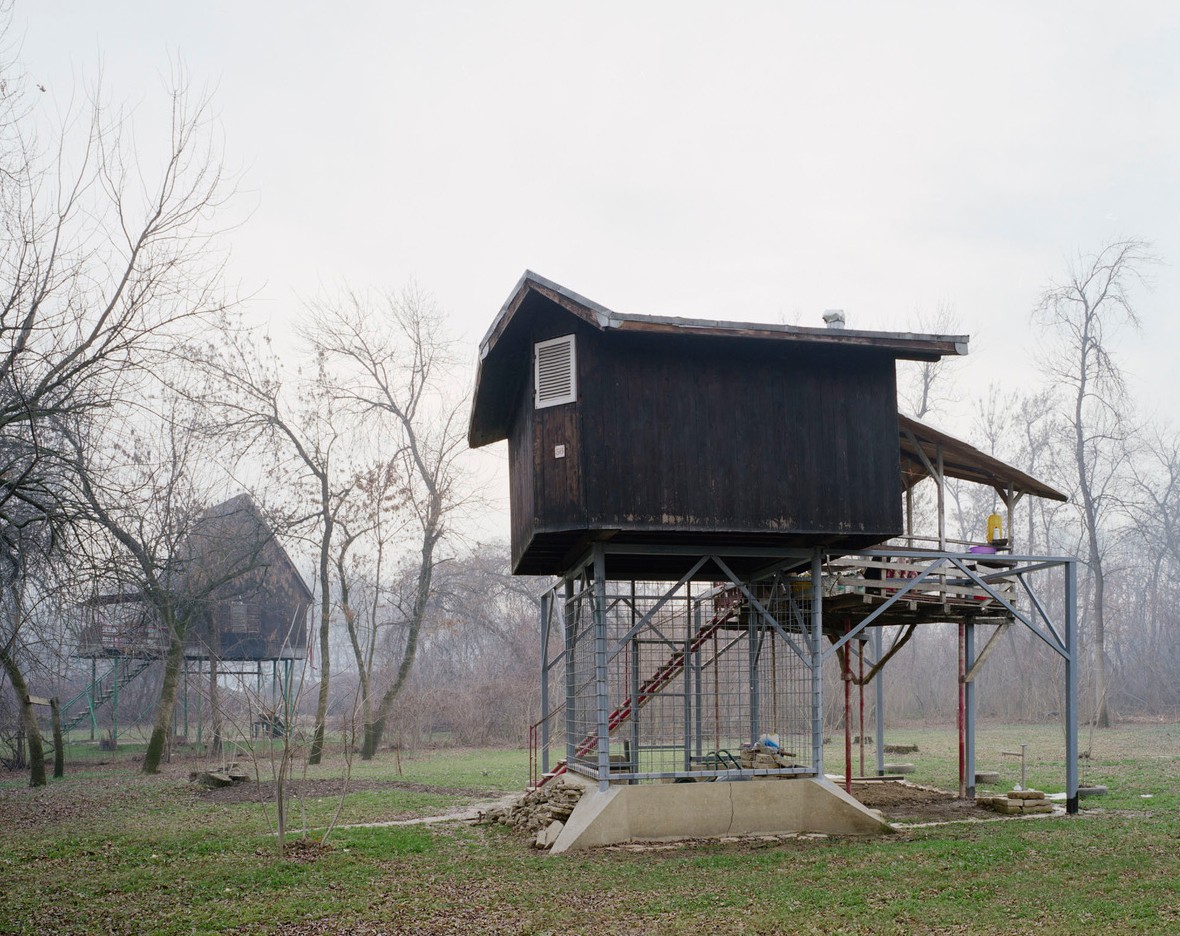 The project on the unbuilt focuses on the urban body composed from many open landscapes found within the city of Belgrade. These diverse sites of vital ecological resources, productive lands and recreational spaces, have evolved throughout history as urban «voids» within the city fabric. As an antidote to the city's ravenous development, we propose to rethink the meaning of the UNBUILT, and envision its contemporary form.
Stabilised over a long historical period within the evolving city fabric, these enclosed landscapes have become architectonic constructs themselves: in their form, we can now trace the paths and symbols of the city's public rituals, its power geometries and its geographical necessities. Each of these landscapes represents a complex and specific urban form that intertwines ecology with leisure, power and memory. However, with the most recent paradigmatic passage from socialist to post-socialist era, these specific urban islands are once again experiencing profound transformation: With a shrinking public sector, economic hardship and often speculative development, their uses and meanings are eroding.
A Powerful Strategy of Metropolitan Design
During 2018, with fellow researchers and students from the Faculties of Architecture and Forestry at the University of Belgrade, with the Belgrade Institute for Urban Planning, and with urban protagonists engaged in the political discourse, we set up a common research and design platform, encompassing design studios, workshops, curated walks and exhibitions. The project investigates a selection of case studies spread across Belgrade's three distinct geological ecologies.
This project proposes that taken together, the unbuilt landscapes can constitute a major and necessary urban project for the city of Belgrade. Amidst conflicted interests projected in urban space, an unbuilt landscape holds the values of ecology, of specific identity, and of public good. Thus, the context of the European city, the unbuilt embodies one of the most powerful strategies of metropolitan design.
Ferdinand Pappenheim is the studio coordinator at the chair of Architecture and Territorial Planning, led by Prof. Milica Topalović at the ETH Zurich. Project team: Hans Hortig, Karoline Kostka, Metaxia Markaki, Ferdinand Pappenheim, Adrianne Wilson.