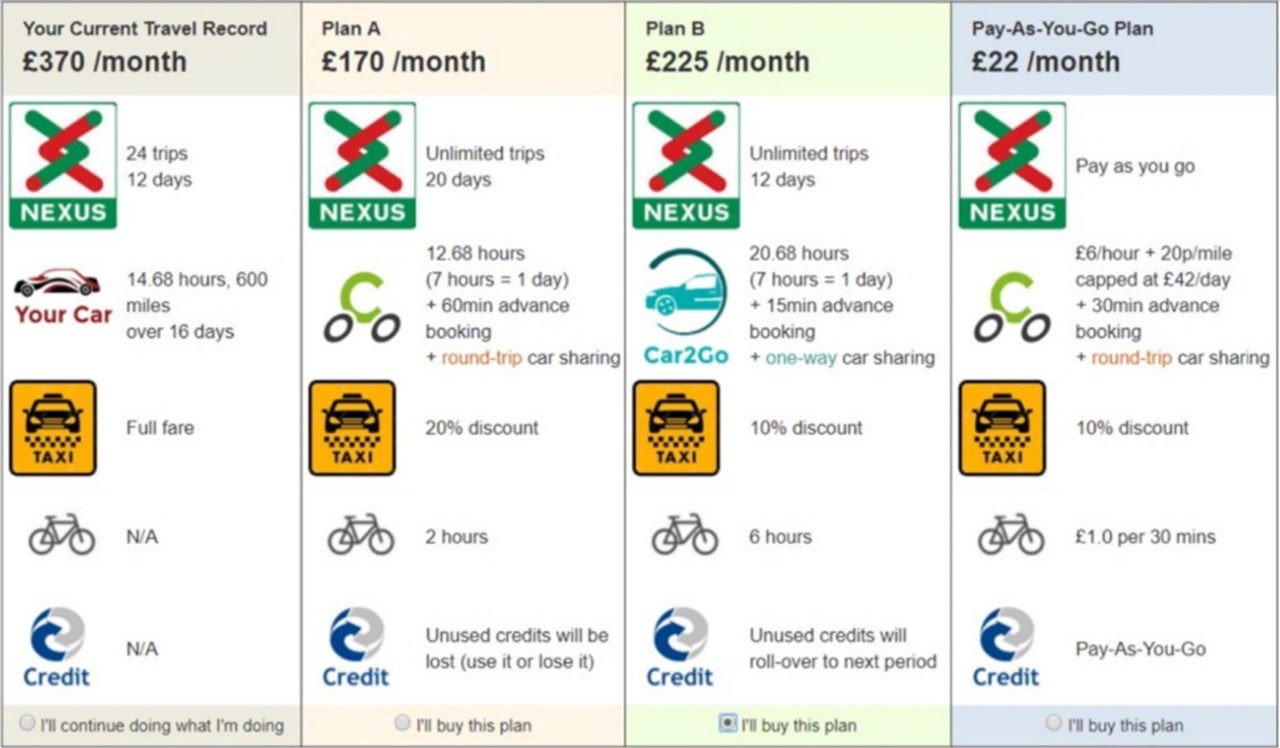 Daniel J. Reck, David A. Hensher, Chinh Q. Ho
2020

Mobility service bundling has received a lot of attention recently due to its centrality to Mobility as a Service (MaaS) business models and potential to foster sustainable travel behavior. Despite an increasing number of academic studies and commercial trials, however, there is a surprising dearth of research on how to design MaaS bundles in the first place. In this paper, we synthesize 10 fundamental design dimensions for MaaS bundles and discuss how the resulting framework can be used to disentangle differences in design from differences in outcome of previous (and future) stated preference studies.
Citation: Reck, D.J., Hensher, D.A., Ho, C.Q. (2020) MaaS bundle design. Transportation Research Part A: Policy and Practice 141, 485-501.